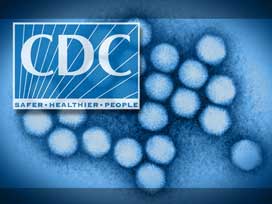 By: Kayla Bremer
kbremer@klkntv.com
It's been a hot topic and now close to 400 people are sickened with Cyclospora in 15 states.
Nebraska and Iowa officials traced it to pre–packaged salad mix.
We spoke with ABC's Dr. Richard Besser about the illness:
Obviously this outbreak is causing a lot of problems for a lot of people across the country and 79 cases here in Nebraska, do you want to talk or start off with talking about what the Cyclospora infections are and how people contract them?
Yeah you know Nebraska is definitely one of the harder hit states. Cyclospora is a very unusual cause of food poisoning. It's a parasite that lives in the tropics and subtropics so all the outbreaks have been from imported produce. What happens is when you ingest this, it takes about a week before it makes you sick but then the symptoms, the stomach distress can last for more than a month if you're not diagnosed and treated properly.
So I guess people are probably thinking twice about going out and buying that pre washed bagged salad mix. What is your message to them about that?
Yeah I mean the good news is that product is off the market. You know I buy pre washed lettuce and salad mix all the time. It's a safe product. When you're selecting it, you want to get one that's in the back of the case where it's nice and cold. You want look at the expiration date and pick one that's far from that expiration date. If there's any damaged leaves in there you want to throw those away and then you want to use it quickly. You know you only want to keep it around for a couple days then you want to get rid of it because the longer it stays around, the more time bacteria have to multiply and with all types of germs, it's the number that you take in that increases your chance of getting sick. Just a few germs and your body can usually handle it.
But in this current outbreak, the people who got sick ate the contaminated product in late June to early July. If you've had symptoms since then you want to let your doctor know about this outbreak so the right testing can be done.