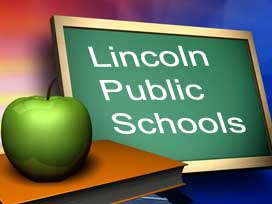 Posted By: KLKN Newsroom
8@klkntv.com
Lincoln Public Schools students and families will follow new, research-based guidelines for head lice control beginning in the 2013-14 school year.
The medical community knows significantly more about head lice than they did in 1998 when the current LPS guidelines were established, according to Marge Theel, supervisor of Health Services at LPS.
"Research indicates that head lice are more of a nuisance, and not a major public health concern or health hazard. No disease is associated with head lice, and school transmission is considered rare…Head lice do not hop or fly, and are actually not easily spread," Theel said.
New guidelines at LPS dictate:
Students found with live lice can remain in school – parents/guardians will be notified and educated in treating lice.
Upon return to school, child will be screened in the health office. If no live lice are found, the child will be rechecked in seven days.
Students will not be excluded from school when they have a second repeat incident of head lice. They may be excluded after a third incident until they are lice free.
There have been few cases of head lice reported at LPS in the last few years – translating to less than 1 percent of the school district's children.
"Healthy children should not be excluded, singled out or miss school because of head lice," Theel said, citing recommended practices from both the American Academy of Pediatrics and the National School Nurse Association. "By dispelling myths, we can minimize absenteeism and promote partnerships between the school and families."
In addition:
LPS will provide education to students and families that have incidents of head lice.
A small number of children develop persistent head lice – and additional education will be provided to families.