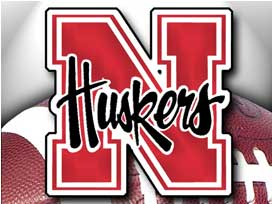 Posted By: Sports
JAKE LONG IS EXPECTED TO START AT TIGHT END FOR THE HUSKERS THIS FALL...
BUT HIS UNDISCLOSED INJURY HAS SIDELINED HIM DURING FALL CAMP PAVING THE WAY FOR A PLETHERA OF FRESHMAN FIGHTING FOR PLAYING TIME...
SOPHOMORE DAVID SUTTON ALONG WITH REDSHIRT FRESHMAN JARED BLUM, SAM COTTON, AND TREY FOSTER ALL WILL FIGHT FOR PLAYING TIME...
THROW IN FRESHMAN CETHAN CARTER AND GREG HART AND THE HUSKERS ARE DEEP AT THE TIGHT END POSITION...
BUT THEY'RE ALSO VERY INEXPERIENCED HAVING TO REPLACE BEN COTTON AND KYLER REED...