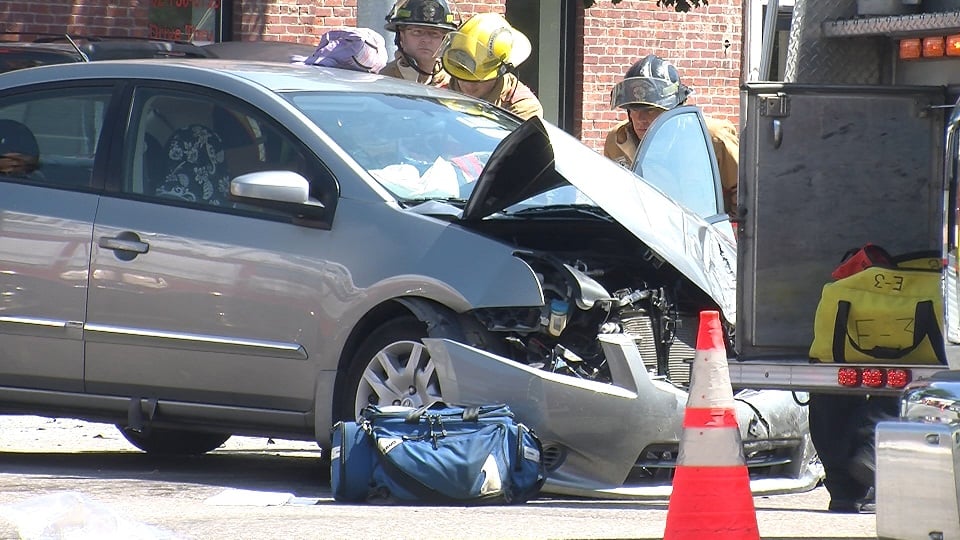 By: Lauren Fabrizi
lfabrizi@klkntv.com
A two–car accident had 10th and K streets blocked off Sunday afternoon for nearly an hour.
Emergency crews responded to the accident around noon. Police said an SUV was traveling eastbound on K Street. Another car was heading northbound on 10th Street when the two collided.
"They collided into the intersection which caused the SUV to travel in the new direction towards the building over there," Sgt. Todd Kocian of the Lincoln Police Department said. "And then the car ended up coming to a stop right in the middle of the intersection."
Fire crews worked to get the people out of the cars. Officials said no one suffered any major injuries.
"We found two vehicles that were involved," Cpt. Jeremy Gegg of Lincoln Fire and Rescue said. "We transported a total of five people to the hospital with non–life threatening injuries."
Police said the driver of the SUV may have been responsible for the collision, but they are still investigating.
"Preliminary information suggests that the SUV failed to stop for the red light, but that's something we're still exploring," Sgt. Kocian said.