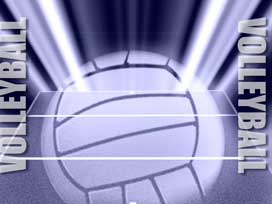 Posted By: Sports
The state volleyball tournament is returning to Lincoln for three years starting in 2014. Lincoln had hosted the tournament from 1981-2009 before it moved to Grand Island for the last three years.
Here's a statement from Jeff Maul regarding the state volleyball tournament moving to Lincoln.
"In May of this year, the Lincoln CVB presented a bid to return the NSAA Volleyball Championships to Lincoln after a three year move to Grand Island. With a bid that included the new Pinnacle Bank Arena, Lincoln Public Schools and a renovated Devaney Sports Center, Lincoln was awarded the bid today for the next three years starting in 2014. Thanks to staff at all three entities for helping make this bid process a smooth one and the support that all of you give making Lincoln a great tourism destination," said Jeff Maul, executive director of the Lincoln Convention and Visitors Bureau.
"We are very proud of our community for helping us get to where we are today and voting to make the Pinnacle Bank Arena possible. With two of the best competition facilities located within 10 minutes of one another, a booming new entertainment district and wonderful city high schools, Lincoln has a lot to show in 2014 and we will welcome many visitors back home to Lincoln," added Maul.