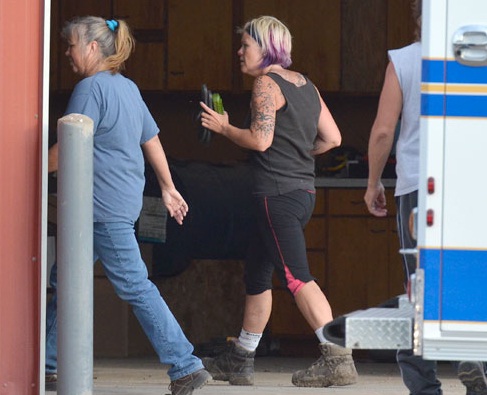 Photo Courtesy: Imperial Republican
Posted By: KLKN Newsroom
8@klkntv.com
The family of Julie Hanes released a statement to thank all of those involved in her search. Hanes was kidnapped at gunpoint Saturday by her estranged husband, Dwayne Lawrence. She was found safe Sunday. Authorities say Lawrence's body was found Sunday night. He died from a self-inflicted gunshot wound.
We want to thank the Nebraska State Patrol, the FBI, Lincoln Police Department and investigators, Imperial Police Department, Chase County Sheriff's Department, along with the surrounding county departments, Rob Browning, Sheriff Kevin Mueller, Imperial Fire Department and EMS members, Doctor Richman, Chase County Hospital, and the countless community members, churches, family, and friends across the state of Nebraska, and across the nation, for your sustained efforts to find Julie Hanes.
We are grateful and humbled by the amount of love and support our entire family received.
Through the help of these agencies and individuals, we safely received Julie back from this ordeal. While she has physically recovered from the weekend full recovery will be ongoing with the encouragement of those who surround her.
We thank you in advance for your support and understanding of her need for privacy at this time. Again, we thank you for your thoughts and prayers.
Hanes Family