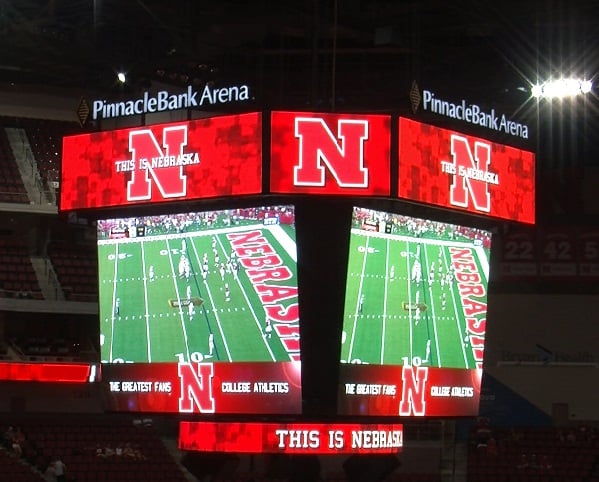 By: Lauren Fabrizi
lfabrizi@klkntv.com
The Pinnacle Bank Arena hosted a free watch party for the Husker's season opener Saturday night.
For many people, it was their first time stepping foot inside the new arena. Watching the game there as an alternative to watching at Memorial Stadium or from home was met with mixed reactions.
"This has a similar feel because you've got everybody watching all at once, you've got everybody cheering," Matt Gibney said.
"It really draws people in," Trevor Pillen added. "If you can't go to the game, it's very convenient to come here to Pinnacle Bank Arena."
Others weren't impressed.
"The environment here is okay," Vladimir Gumenyuk said. "I would say because we don't have that much people here."
Gumenyuk was right. The arena wasn't filled to capacity. But whether fans liked the feel of watching the game there, it's pretty safe to say they all agreed on one thing.
"You don't have to worry about the weather and it's AC, so it's pretty awesome," Breanna Carney said.
Arena officials said right now it's unclear if this will be an every–game occurrence.