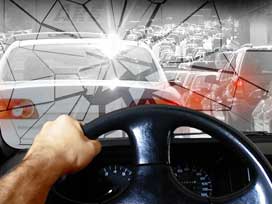 Posted By: Channel 8 Newsroom
8@klkntv.com
The Sarpy County Sheriff's Office is investigating a fatal crash that happened on I-80 near Gretna.
A Columbus man, 33-year-old Benjamin Behlen, died at the scene.
Officials say they got the call around 8:30 Saturday night. They say Behlen was traveling eastbound on I-80 when he lost control near mile marker 431, near the Melia Hill rest area. Police say Behlen went across the median and hit two semi-trucks traveling westbound on the interstate. The collision caused one of the semi's to cross the median into the eastbound lanes, but did not crash into any other vehicles.
The semi-truck drivers were not injured. A female passenger from one of the semi-trucks was taken to the hospital with minor injuries.
Authorities temporarily closed all lanes of traffic on the interstate to investigate the crash. Everything is now open.
Police say that witnesses report Behlen was speeding.
It is unknown if drugs and alcohol were involved.