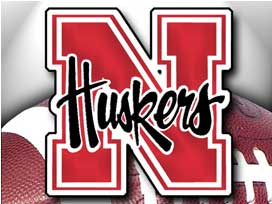 Posted By: Sports
TERRELL NEWBY JOINS THE LIST OF TRUE FRESHMAN RUNNING BACKS TO PLAY RIGHT AWAY AND CONTRIBUTE IN A BIG WAY...
THINK BACK TO AARON GREEN, AMEER ABDULLAH, AND REX BURHKEAD...
ALL PLAYED AS TRUE FRESHMAN...
THE WEST HILLS CALIFORNIA NATIVE SHOWED OFF HIS SKILLS IN THE SEASON OPENER AGAINST WYOMING...
NEWBY'S WORKLOAD CAME MOSTLY IN THE SECOND HALF...
HE ENDED THE GAME WITH 15 CARRIES FOR 76 YARDS...
MOST OF WHICH CAME AFTER CONTACT...
WITH THE ADDITION OF NEWBY, THE HUSKERS NOW HAVE THREE TALENTED RUNNING BACKS...