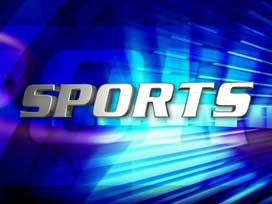 Posted By: Sports
Nebraska Wesleyan University will officially dedicate the new tailgate area named "Bostwick Park" on Saturday, September 7 before kickoff of the season opening football game. The dedication and celebration will start at 12:00 pm, one hour before kickoff of the NWU-Tabor College football game and is open to the public.
Bostwick Park, located in the southwest corner of Abel Stadium, will be used by the entire NWU community as well as and many other affiliated groups for a variety of events and activities throughout the year, including the NWU Football Parents' Booster Club pregame football tailgate parties.
The park is named after Scott L. Bostwick who was a Hall of Fame linebacker for Nebraska Wesleyan from 1981-84. During that span he amassed 408 total tackles, ranking him third all-time at NWU. He then served as an assistant coach at NWU from 1985-89. He gained national recognition serving as defensive coordinator at Northwest Missouri State leading the Bearcats to three NCAA II National titles and winning or sharing 12 conference titles.
Before the 2011 season Coach Bostwick was named to succeed legendary NWMSU head coach Mel Tjeerdsma. Less than three months prior to his first game as head coach, Scott Bostwick died of an unexpected hearted attack at the age of 49.
In the spring of 2013, Craig Beebe, a 1980-83 Plainsmen fullback and parent of current NWU offensive lineman Ryan Beebe, lead a campaign that raised over $90,000 in cash and in-kind contributions for the construction of Bostwick Park.
An official dedication ceremony and tailgate party will open the park on Sept. 7. Members of the Bostwick family, former teammates and players of Scott Bostwick as well as the current NWU football parents booster club will be speaking. The tailgate party is open to all football fans prior to kickoff between the Prairie Wolves and Bluejays.
Courtesy: NWU Media Relations