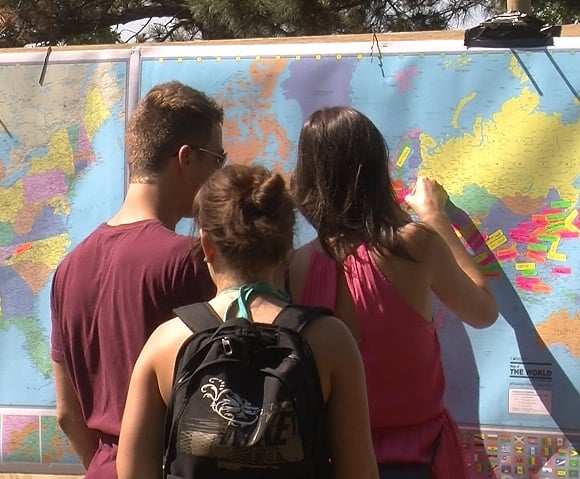 By: Lauren Fabrizi
lfabrizi@klkntv.com
International students from across the globe received a friendly welcome Sunday from the Downtown Rotary Club.
The Rotary Club held its 8th annual international student picnic at Holmes Lake Park. On hand were more than 100 international students who just started classes at UNL, Wesleyan and other local colleges.
They had a chance to mingle with other students, play games and, of course, husk some corn.
"I think it's great to meet new people from other countries and to learn about other cultures," Pedro Bethlem of Brazil said.
"There's always someone offering help and asking if you're alright," Miriam Nussbaumer of Germany added.
"I've been overseas, I've known how scary it could be," Clayton Naff of the Downtown Rotary Club said. "To have somebody welcome you can really make a difference."
Downtown Rotary Club officials said they will continue to welcome international students at their annual picnic for many years to come.
DOWNTOWN ROTARY CLUB OFFICIALS SAY THEY WILL CONTINUE TO WELCOME INTERNATIONAL STUDENTS AT THEIR ANNUAL PICNIC FOR MANY YEARS TO COME.