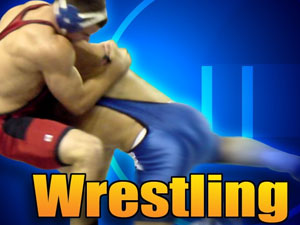 By: Peter Terpstra
pterpstra@klkntv.com
Lincoln - The International Olympic Committee voted today to bring wrestling back to the Olympic Games.
In February, the committee wiped the sport from the 2020 games for reasons of the international leadership was too weak and the rules were too confusing for fans to easily follow along.
Seven months later, the rules are changed and leadership put the committee in a convincing headlock, so to speak.
Three sports were on the ballot for the last spot in the 2020 games. Besides wrestling, squash and a combination bid of baseball and softball were vying for the final spot.
Wrestling received more than twice as many votes than any other sport with 49 votes. The baseball/softball bid received 24 votes and squash received 22.
Sports Anchor Peter Terpstra sat down with Nebraska wrestling coach Mark Manning for his reaction on Sunday. He said he couldn't imagine a sport without wrestling and the sport provides life lessons like self-reliance.