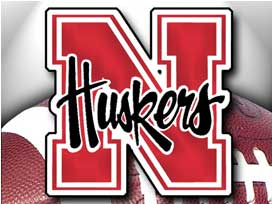 By: Bill Schammert
bschammert@klkntv.com
Just when the temperature couldn't get any colder for Husker nation, a profanity laced 2011 tirade by coach Bo Pelini has sent chills down the spines of many fans.
In the days of Facebook, Twitter and media fact checkers like Deadspin, it was only a matter of minutes before the audio recording had spread to the masses.
"It's definitely something you shouldn't do as a coach representing the University," Husker fan Jon Magruder said. "It was offensive to me as a fan."
"Confusion and a little bit of anger," Husker fan Austin Wheeler responded. "We don't want that kind of reputation for the University."
The audio tape is almost two years old, but the timing for some fans is irrelevant.
"I think it's weird because everyone has a lot of pride in the Huskers," Husker fan Jennifer Markt said. "We love the Huskers as much as he does."
Some have called for a coaching change, but others on our Facebook page are standing by coach Pelini.
Ryan Sims wrote, "I'll stand with him. We are some of the most critical fans out there, sometimes you just need to vent."