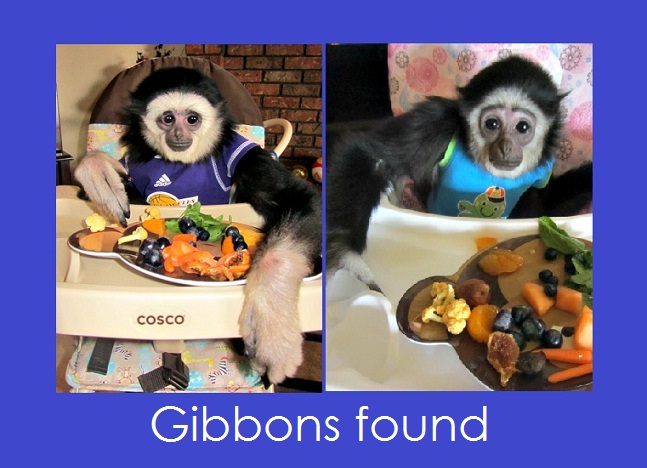 Posted By: KLKN Newsroom
8@klkntv.com
Doniphan, Neb. - The Gibbon primates reported stolen earlier this week from a Doniphan home have been recovered in Fort Meyers, Florida. The Hall County Sheriff's Office says the pair are alive and well.
The sheriff says twin brothers, Jacob and Michael Ruehlman, 20, of Fort Myers were arrested for possession of stolen property.
Both individuals are being charged in Florida with the crime. Other Federal charges are pending in that it is illegal to possess the Gibbons without the proper licensure.
The brothers were listed by the victim as persons of interest, which led us to the recovery of the primates.
Charges in Hall County are pending for burglary reference this incident. Authorities in Florida, U.S. Fish and Wildlife Service assisted in the effort to recover the gibbons.
The owner is making arrangements for their return. The gibbons were taken early Monday morning from the owner's home in Doniphan. She studies behavioral sciences, but the animals are also her pets.