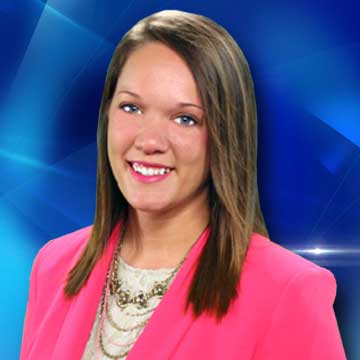 Jenn grew up in Omaha and graduated from Omaha Marian. Her career path was launched at an early age. In high school, she was the photo editor for her yearbook and attended a few different journalism camps, including one at the UNL Journalism School. She would even get up early so she could watch Good Morning America.
Jenn graduated from the University of Nebraska-Lincoln with a degree in journalism. While in school, she was an intern for the Channel 8 Eyewitness News, worked on the Star City News and was a production assistant for Husker Vision. After graduating, she ventured out west to start her career as a reporter for KNOP in North Platte. She was promoted to weekend anchor and then became the morning anchor, before coming back to Lincoln to work for Channel 8 KLKN-TV. Jenn is a photojournalist for the Channel 8 Eyewitness News, "I feel so blessed to be given another opportunity in my home state…returning to Lincoln feels like coming home".
Jenn is a huge Hunger Games and Harry Potter fan and says that folks who don't read, don't know what they're missing. She has a pug named Miley and she enjoys scrapbooking, working out, weekend boating and Husker football. She is a true Nebraska girl. "I love seeing the calves in the spring and cheering for my favorite football team, the Huskers, in the fall"