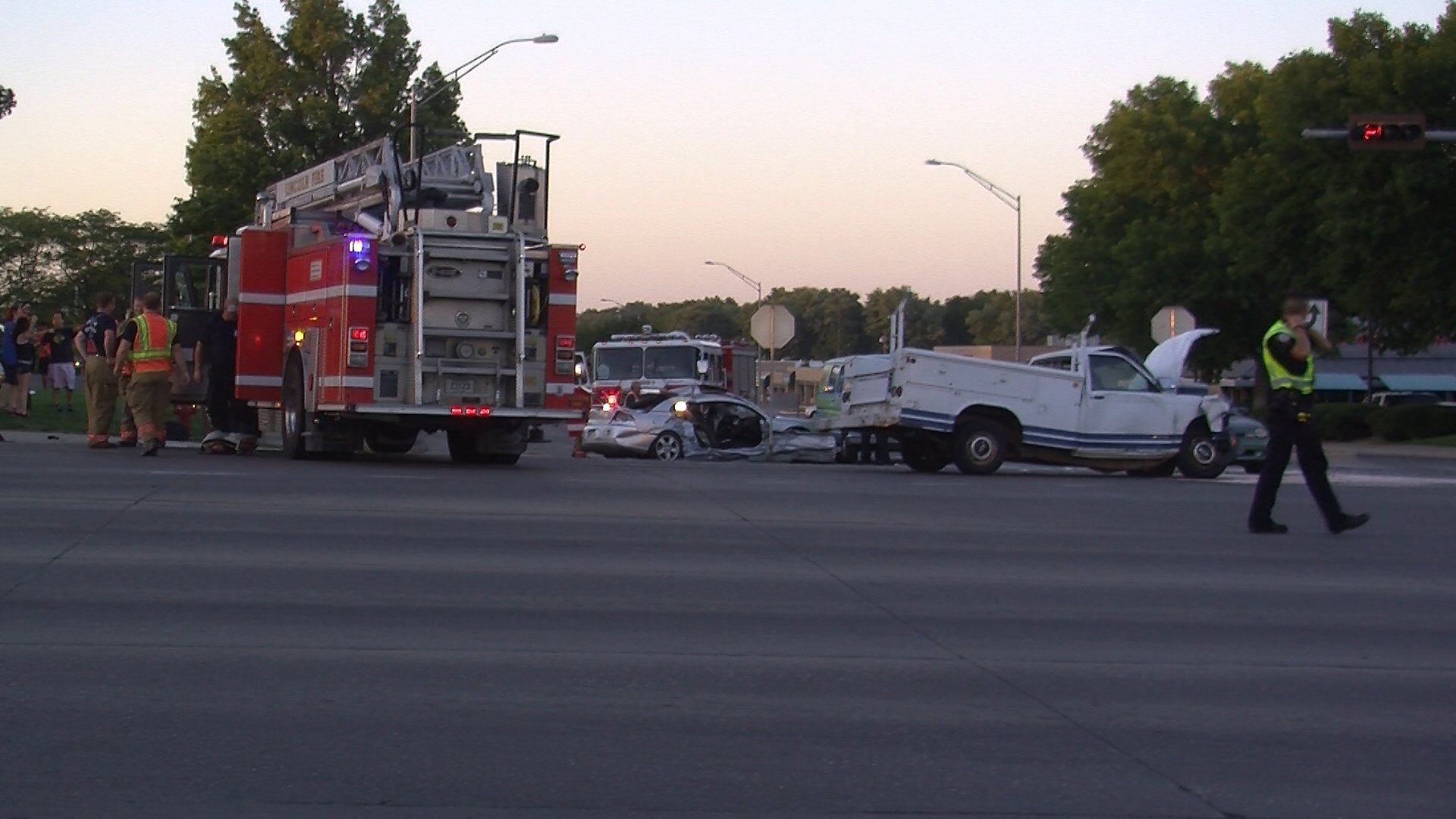 By: KLKN Newsroom
8@klkntv.com
Good Samaritans jumped into action after a car crash in Lincoln Thursday night.
"The busboy was carrying out ice.. people were consoling people that were injured.. people would stop and direct traffic. Everyone's checking everyone making sure nothing was going to blow up," Andrew Borakove said.
It all happened at 66th and O around 6:30 p.m. Traffic lights there had been off for hours, but there were temporary stop signs in place.
One car turned in front of another and it was hit. The jaws of life had to be used to free some of the injured.
"All of a sudden the one truck hit the silver car loudly, spun around and I'm like 'Oh my God!'," Borakove said.
"When the truck hit the car I don't know how me and my mom didn't get hit because we were right there," JayCee Barr said.
No word on the extent of the injuries, police are still investigating to decide if any tickets will be issued.