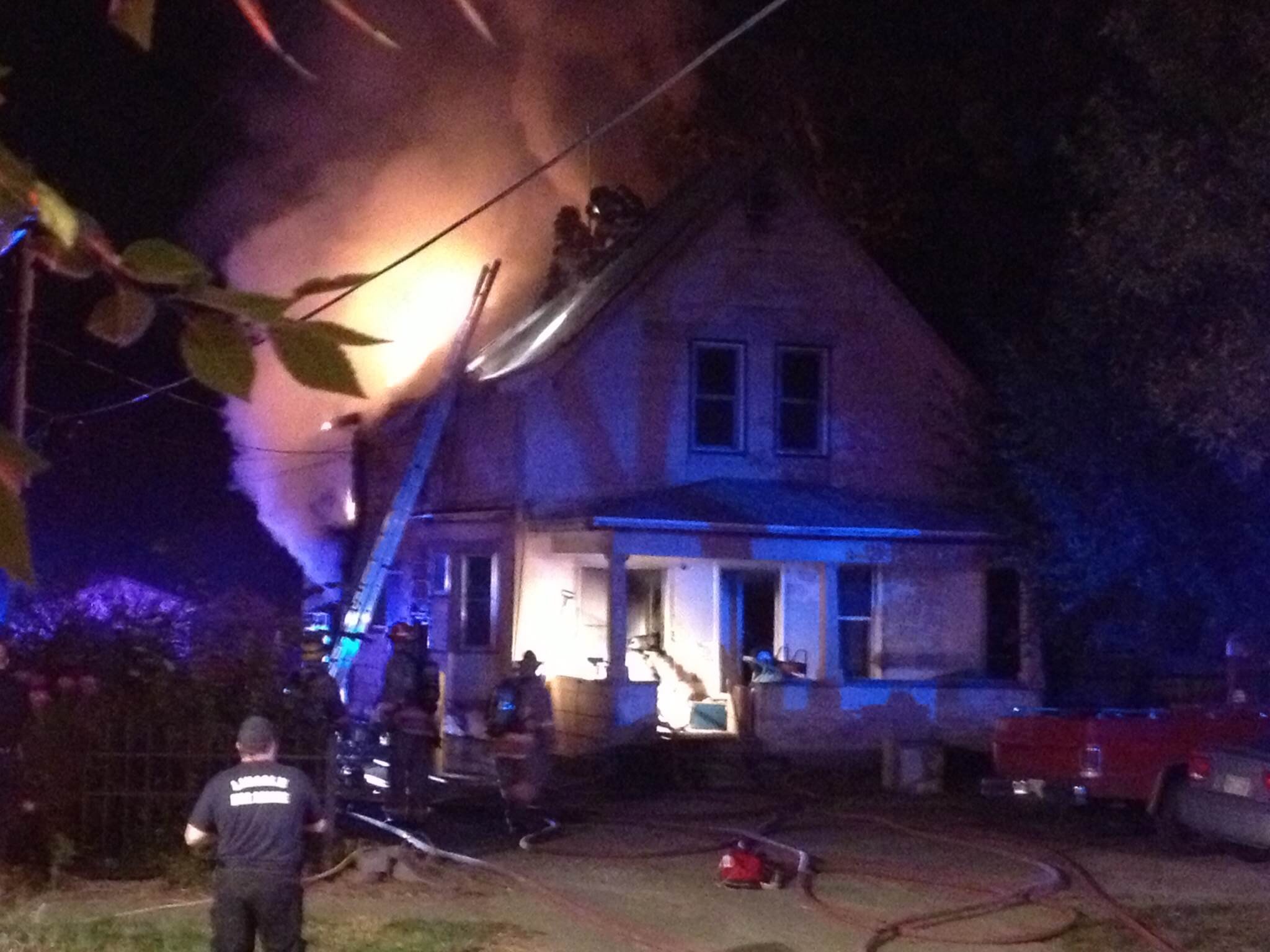 Posted By: KLKN Newsroom, 8@klkntv.com
Fire investigator Chuck Schweitzer confirms his investigation shows this fire was intentionally set.
33rd Street from O to Vine streets are currently closed to traffic, as fire crews continue to investigate an early morning fire.
Fire crews were called to a home near the southwest corner of 33rd and R streets a little after 3 a.m. Wednesday morning.
Fire officials say a Lincoln police officer saw smoke pouring out of the house and called for fire crews. Fire crews said when they showed up, the back of the house was already engulfed.
Thankfully, no one was home at the time. Officials say no one has been living in the house for about seven years. The owner was using it for storage.
Neighboring homes were evacuated in fear of the fire spreading.
Lincoln Fire and Rescue chief Scott Bastin says some of the belongings stored in the home caused some complications. "There's a lot of debris and things inside like storage stuff and that made fire fighter activities tough," Bastin said at the scene.
Officials say it took about twenty minutes to put out the fire. They say the calm night with light winds really helped.
The cause of the fire is still under investigation.