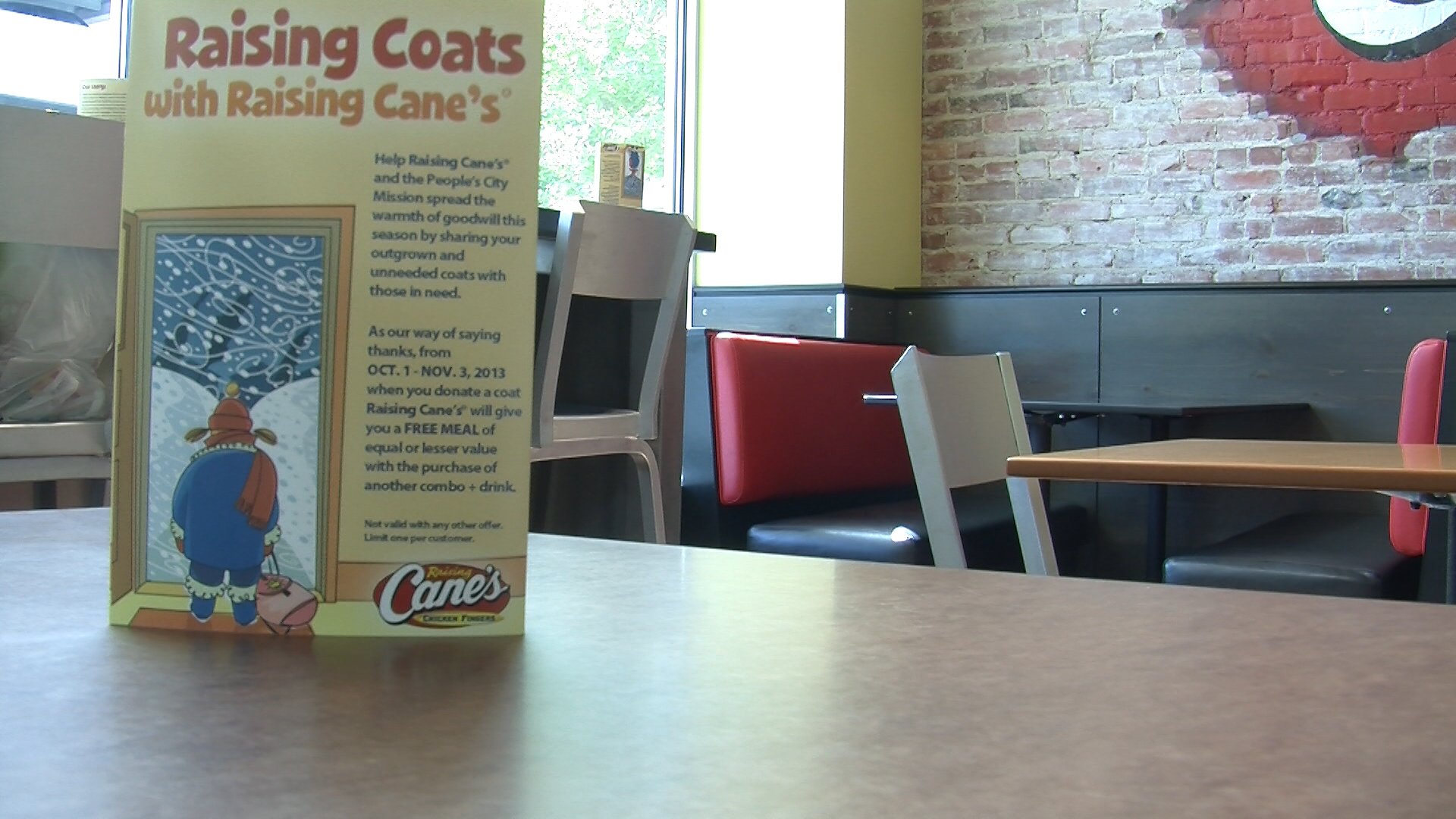 Raising Cane's Chicken Fingers is beginning their 6th Annual Coat Drive in an effort to bring some warmth and assistance to the poor and homeless in our community. Since its creation in 2007, Justin and Jennifer Jones, owners of Raising Canes, have motivated the community to provide over 7,000 new and gently used coats to the People's City Mission. This year they are hoping to raise over 1,600 or more additional coats for needy people.
"We are so grateful to the community for supporting us in all the endeavors that we have taken on in the past and we are hoping everyone will once again support us in raising coats to give back to those most in need " says Justin Jones, who moved to Lincoln in 2006 with his wife Jennifer to open their first Raising Cane's restaurant.
People are asked to bring any new or gently used coats to either of Raising Cane's two locations at 48th and R Street, or 14th and P Street during October 1st through November 3th. In return for their donation, they will receive a "buy one-combo meal and a drink, and get the second meal absolutely free" offer.
The coats raised during this drive will be distributed to the People's City Mission shelter residents and then made available to others in need at the People's City Mission Homeless Prevention Center.