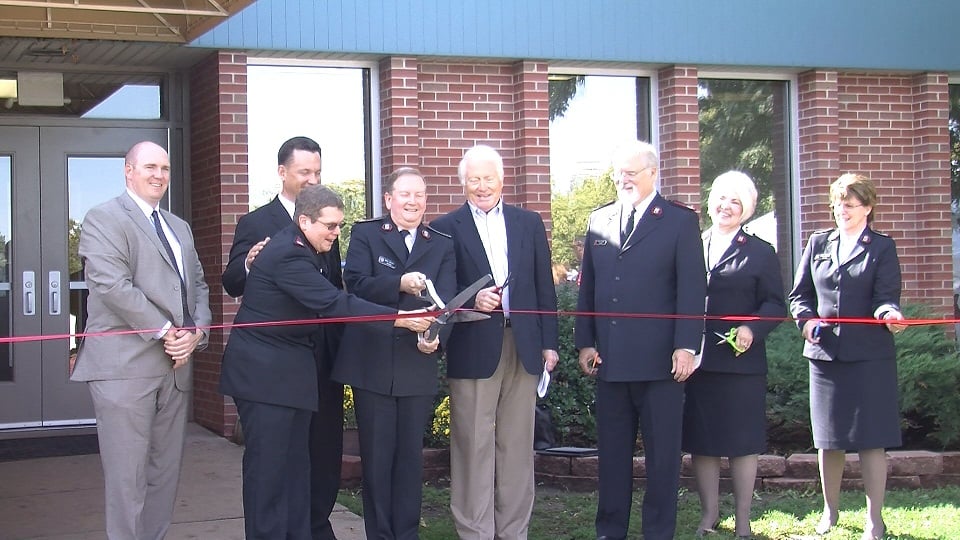 By: Lauren Fabrizi
lfabrizi@klkntv.com
The Salvation Army in Lincoln is celebrating 125 years with a building re–dedication.
The Salvation Army has been remodeling its building near 27th and Holdredge since February. Thursday, the ribbon cutting ceremony officially marked the beginning of a new chapter for the organization.
The building includes an addition of more than 1,000 square feet for a larger food pantry and social services office. A good portion of the building has also been remodeled to include larger nurseries, classrooms and a library.
The nearly $1 million project has been completely funded by the Lincoln community.
"They're going to help more people in many different ways," volunteer Shirley Engle said. "There's so many people in need."
"It's a recognition of hard work and also a commitment to the community," Major James Pennington added. "The Salvation Army is here and we're moving forward."
On hand at the dedication were the Nebraska Attorney General and Salvation Army dignitaries, as well as numerous volunteers.
Salvation Army officials said they look forward to reaching out to a larger amount of people in need with the new accommodations.