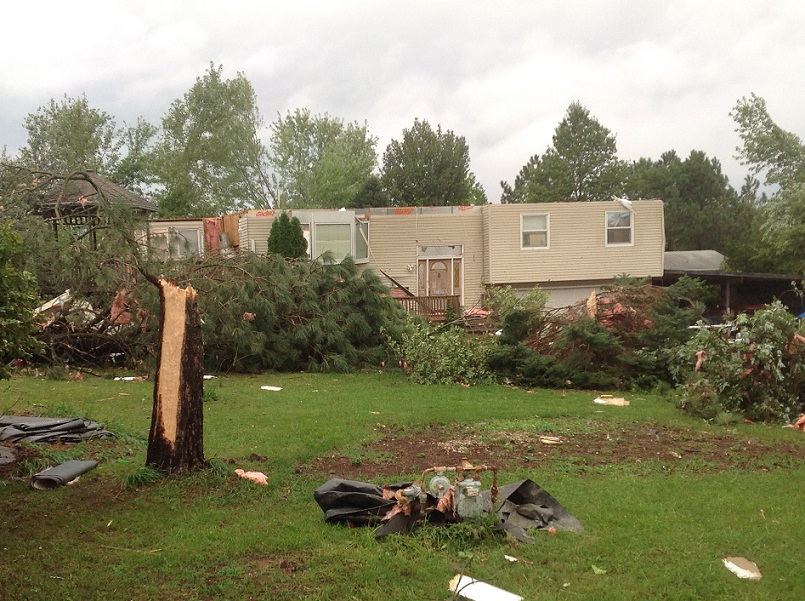 By: Lauren Fabrizi
lfabrizi@klkntv.com
The aftermath of a tornado that touched down in Hickman Thursday night has left homes along Hickman Road in bad shape.
Sam Kaplan's parents' home was hit. He calls it a scene straight out of the "Wizard of Oz."
"Shutters started to fly, trees, limbs," Kaplan said. "It sounded like all hell was breaking loose basically."
About a half dozen Red Cross volunteers are on hand to help out families with the devastation, providing them with food, clothing, places to stay, and most importantly, moral support.
"Provide them a little bit of comfort," Liz Dorland with the American Red Cross said. "Going through a devastating disaster like this is very scary, so sometimes all that you need is someone to talk to."
Kaplan recalls the beautiful landscaping of his parents' home. But for now, he's left cleaning up the mess.
"I didn't think it was going to be that bad until I started to look outside and was like, man, we got smacked. We got smacked good," Kaplan said.