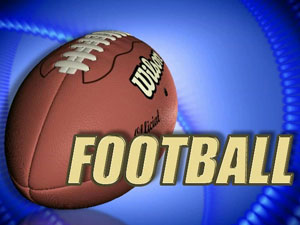 Courtesy: Nebraska-Wesleyan Athletics
Kansas City, Mo. – Nebraska Wesleyan has entered the NAIA Football Coaches' Top 25 poll at No. 22 when the poll was released Monday (Oct. 7).
It marks the first time that Nebraska Wesleyan has been ranked since the 2009 season and its their highest ranking since they were ranked 21st the final week of the 2007 season.
Nebraska Wesleyan (3-2) has defeated back-to-back nationally-ranked opponents the past two weeks, including last week's 20-19 victory over No. 13 Doane College. NWU has also defeated then No. 17 Northwestern on Sept. 28.
The Prairie Wolves are one of four Great Plains Athletic Conference teams ranked in the NAIA Top 25 poll this week. The Prairie Wolves next opponent, Concordia University, is ranked No. 15 in the poll marking the fifth time in the first six weeks that NWU has played a team ranked in the NAIA Top 25.
NWU travels to Seward, Neb., this Saturday (Oct. 12) to face undefeated #15 Concordia. Kickoff between the Prairie Wolves and Bulldogs is set for 1 pm in Seward.