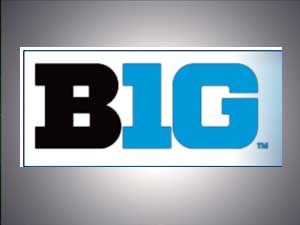 Courtesy: Associated Press
STATE COLLEGE, Pa. (AP) _ Bill Belton ran for a 2-yard touchdown in the fourth overtime to lift Penn State past No. 18 Michigan 43-40 in maybe the biggest win in coach Bill O'Brien's two seasons with the Nittany Lions.
Penn State's Christian Hackenberg was sensational in regulation on the tying drive, completing passes of 29 yards to Brandon Felder and 33 yards to Allen Robinson to bring the ball to the 1 with 29 seconds left.
The freshman quarterback sneaked in for the first rushing TD against Michigan this season, tying the game at 34-all.
Brendan Gibbons kicked two field goals and missed two _ one was blocked _ in OT for the Wolverines (5-1, 1-1). Sam Ficken kicked two, and didn't need to attempt a fourth, thanks to fourth-down conversion by Penn State
The Nittany Lions (4-2, 1-1 Big Ten) stormed the field in wild celebration, sending more than 100,000 fans into a frenzy.