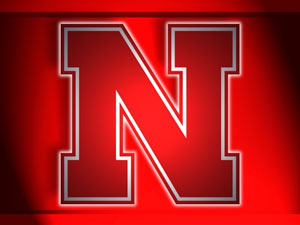 LINCOLN - Nebraska soccer senior Jordan Jackson was named Big Ten Offensive Player of the Week as announced by the conference office on Monday after she became the first player in the Big Ten this season to put together a five-point performance. Jackson accumulated her five points with one goal and three assists in the 4-0 win at Purdue on Friday night as the No. 24 Huskers (10-3-1, 5-1-0 Big Ten) positioned themselves alone at the top of the Big Ten standings with five matches remaining.
Friday night's output marked the fifth time Jackson has amassed five points in a single match during her career. Jackson's 31st career tally moved the senior into solo eighth place among all-time Husker goal scorers, while her 25 assists also rank eighth in program history.
The Overland Park, Kan. native recorded three assists in the road victory for the second time in her career at Nebraska and is the fifth Husker to have three second-half helpers. The two-time all-conference honoree is 17th Husker to earn at least three assists in one match.
Jackson has earned a point in eight of her last 11 matches and is tied for second in conference matches with 10 points. Jackson is also sixth in shots (244), seventh in shots on goal (122) and 10th in points (87) all-time at NU.
The starting NU forward earns her first weekly conference award since Sept. 21, 2010 as a member of the Big 12. Jackson is the second Husker this season to receive the honors as freshman Jaycie Johnson received the designation back on Sept. 23.