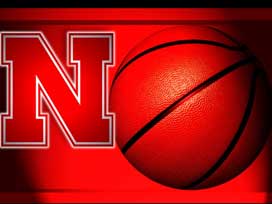 Courtesy: Nebraska Athletics
Lincoln – University of Nebraska Basketball Coach Tim Miles announced Monday that freshman Tim Wagner will miss the 2013-14 season after suffering a fractured left ankle in practice earlier this month.
Wagner, a walk-on guard from Galesville, Wis., underwent successful surgery late last week, and Nebraska basketball athletic trainer R.J. Pietig said the typical rehabilitation for the injury is between four and six months. Wagner averaged 23.8 points per game at Gale-Ettrick-Trempealeau High School and led the school to a 20-5 record and a berth in the sectional finals in 2013.
"It was difficult because Tim was just starting to pick up things really well and it was such a freak injury," Nebraska Coach Tim Miles said. "He has handled it about as well as you can, and surgery went well last week. It is a long recovery, but we are positive that he will be able to return to health."