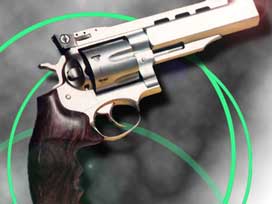 By: Hannah Paczkowski
hpaczkowski@klkntv.com
Alexandra Lamendula was having brunch with her sister when she saw police officers surrounding her neighborhood.
"We were just telling her how much safer it is to live in Lincoln, so it was a little embarrassing to look out our window as we're making brunch and see a police officer and then hear that it was a handgun," she said.
Officers responded to an armed robbery at a house near 27th and E Streets. They say two men were robbed at gunpoint in the basement of their home and the two male suspects took off through an alley near 29th and E.
An alley that is just down the street from Lamendula's home.
"This is a little too close for comfort," she said.
The suspects took off with a Playstation and some marijuana. Both are still at large.
"I'm hoping that the police will monitor the area a little bit more closely," Lamendula said.
Police describe the two suspects as black males, one with short dreadlocks and the other has shoulder-length dreadlocks wearing a red jacket, black gloves, a black mask and carrying a black handgun.
If you have any information on these suspects please contact the police immediately.