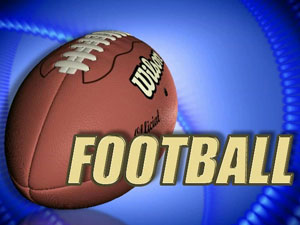 Courtesy: Nebraska Athletics
Sioux City, Iowa – Nebraska Wesleyan defensive lineman Taylor TeKolste is this week's Great Plains Athletic Conference/Hauff Mid-America Sports Defensive Player-of-the-Week for games played on Oct. 19.
TeKolste, a senior from Firth, Neb., had a team-high 11 tackles with 4.0 tackles-for-loss and 2.0 quarterback sacks for a loss of 20 yards in Nebraska Wesleyan's 28-0 win over Dordt College last Saturday.
TeKolste played a big role in the Prairie Wolves dominating defensive performance that held Dordt to just 100 yards of total offense. He helped shut down the Defender rushing attack limiting them to just 52 rush yards on 38 attempts (1.4 ypc), over 150 yards under their season average.
The Norris H.S., graduate is the leading tackler for the Prairie Wolves this season with 54 total tackles. He has 6.0 quarterback sacks, which is third in the GPAC and 10th in all the NAIA. TeKolste is part of the NWU defense that now ranks 6th in the NAIA in scoring defense and 7th in the country in total defense.
Nebraska Wesleyan is 4-3 overall and 4-2 in the GPAC to sit alone in third place in the league standings. The Prairie Wolves have a bye week this Saturday (Oct. 26) and will next be in action on Nov. 2 with a trip to Mitchell, S.D., to face Dakota Wesleyan University.