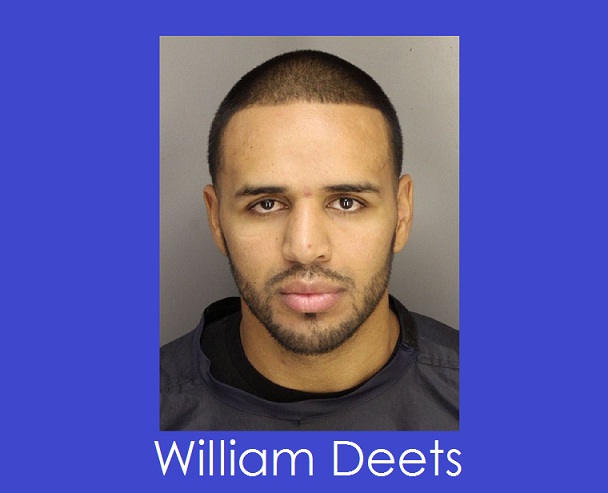 By: Lauren Fabrizi
lfabrizi@klkntv.com
Lincoln Police say they've arrested the man responsible for Wednesday morning's robbery at a local U-Stop.
Police said 28–year–old William Deets entered the U-Stop near the Lincoln airport around 7:30 a.m. Wednesday.
"The man, 5-foot 8-inches tall, armed with a knife, walked into the business demanding money," Officer Katie Flood said. "He left with an undisclosed amount of cash."
This is the 6th robbery of it's kind since September. Police said in all cases, the suspect was armed with a knife. They said Deets had already been identified as a suspect in the previous robberies.
Police said a witness saw a small silver car take off from the scene following the hold up. According to police, when they caught up with Deets in the 900 block of Court Street, his vehicle matched the description of the vehicle they had on file. They said stolen cash and a knife were also recovered.
For now, police are still looking into whether Deets is responsible for the other robberies.
"We always look for similarities in crimes and we're looking into whether this connects to past incidents," Flood said.