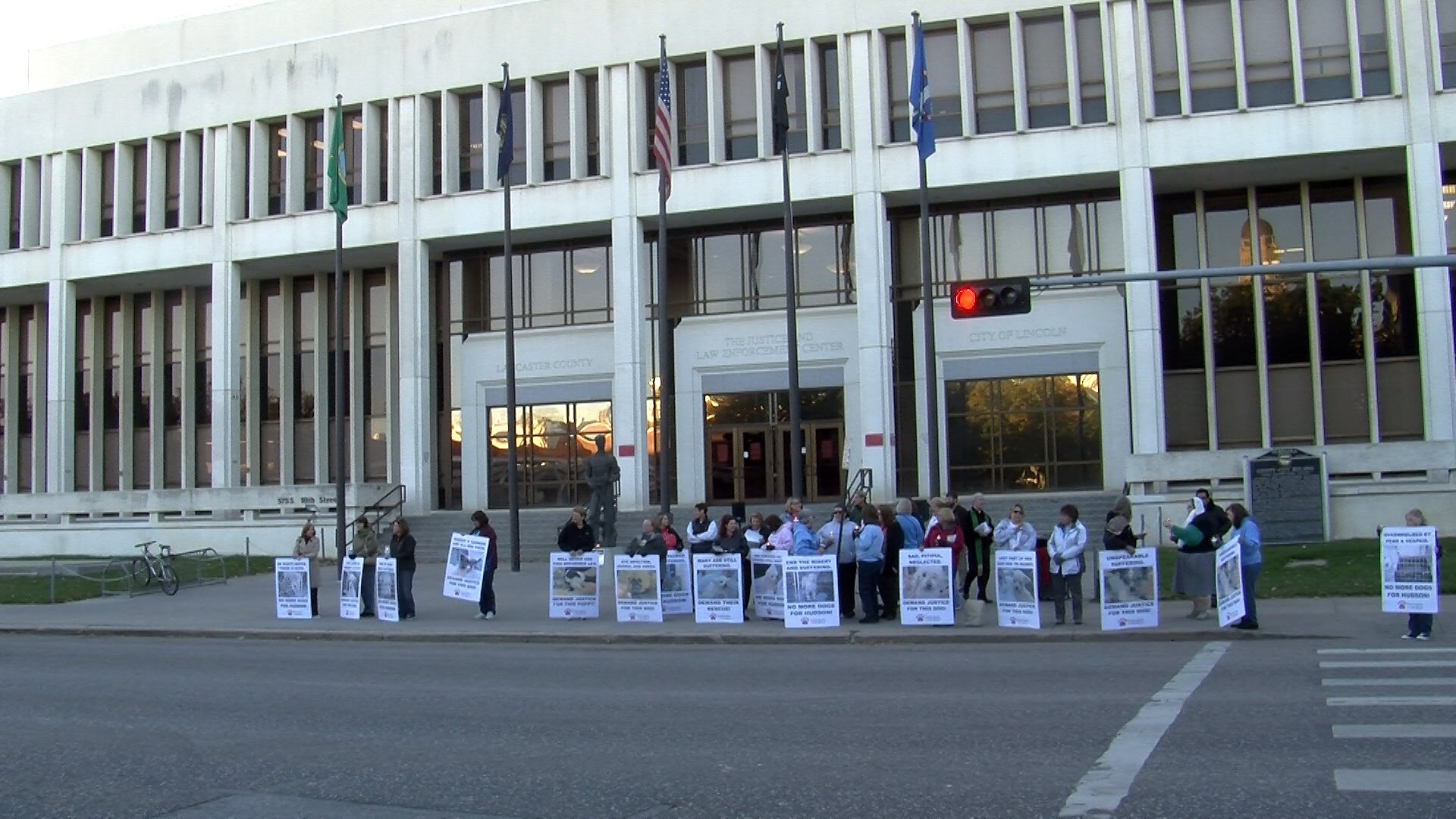 By: Jenn Hatcher
jhatcher@klkntv.com
Next week, a Malcolm woman will be sentenced on animal abuse charges.
Thursday night, hearts united for animals held a vigil for the dogs who lost their lives.
On November first, Julia Hudson, owner of the Taj Mahal breeding kennel in Malcolm, will be sentenced for animal cruelty and neglect.
Hearts united for animals rescued 19 dogs taken from the kennel back in April.
The organization hopes Hudson's judge implements a statute that will not allow her to own dogs for a five year period.
"We'll be praying that the right thing is done next week at the sentencing and that no more dogs will suffer at her hands," says Lori hook, hearts united for animals.
A demonstration will be held in front of the Lancaster county courthouse on November 1st, they plan to meet around 9 a.m.