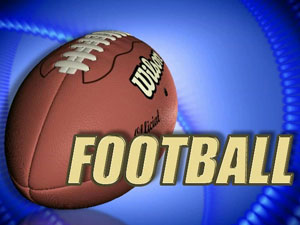 Courtesy: Lincoln Haymakers
Lincoln, NE- The Lincoln Haymakers would like to announce Cory Ross as the organization's new Head Coach for the 2014 season. With Ross taking the top spot, we see Josh Bullocks and Keyuo Craver also return to the Haymakers coaching staff. The coaching move comes after former coach Trever Whiting was dismissed last week by the Haymakers ownership group.
Coach Ross rejoins the coaching ranks after holding a position in the Haymakers front office staff doing sales and community events. Ross was the Interim Head Coach last season after an on the field altercation left the Haymakers without a Head Coach. Ross led a depleted squad to a 1-3 record to close out the 2013 campaign. Coach Ross is an assistant on the Lincoln High School football coaching staff as well. Ross a former Husker Running Back cemented his legacy at Nebraska as he ranks seventh all time in All Purpose Yards totaling 3,559 total yards.
Josh Bullocks will return as the Defensive Coordinator for the 2014 season. Bullocks established himself as one of the greatest All-American safeties for Nebraska while playing 2002 to 2004 ending his career 2nd all-time in interceptions at Nebraska (17 INT's). Bullocks played four years with the New Orleans Saints, Bullocks started 49 games, played in 62 while recording 256 tackles and six interceptions. He also played one season with the Chicago Bears.
Keyuo Craver another Husker standout will rejoin the coaching staff again as the Defensive Secondary coach bringing with him experience from the NFL (New Orleans Saints), CFL Edmonton Eskimos, Winnipeg Blue Bombers), and Arena Football League (Arizona Rattlers). Coach Craver is also an assistant coach at Lincoln High.
The new coaching staff brings nearly a decade of NFL experience to the Haymakers Coaching Staff. Coach Ross and Bullocks' NFL experience and connections will continue to allow players to develop and perfect their skills. The Haymakers kickoff the 2014 season Friday, February 28th at 7:05pm inside the Pershing Center against defending league champions the Wichita Wild.