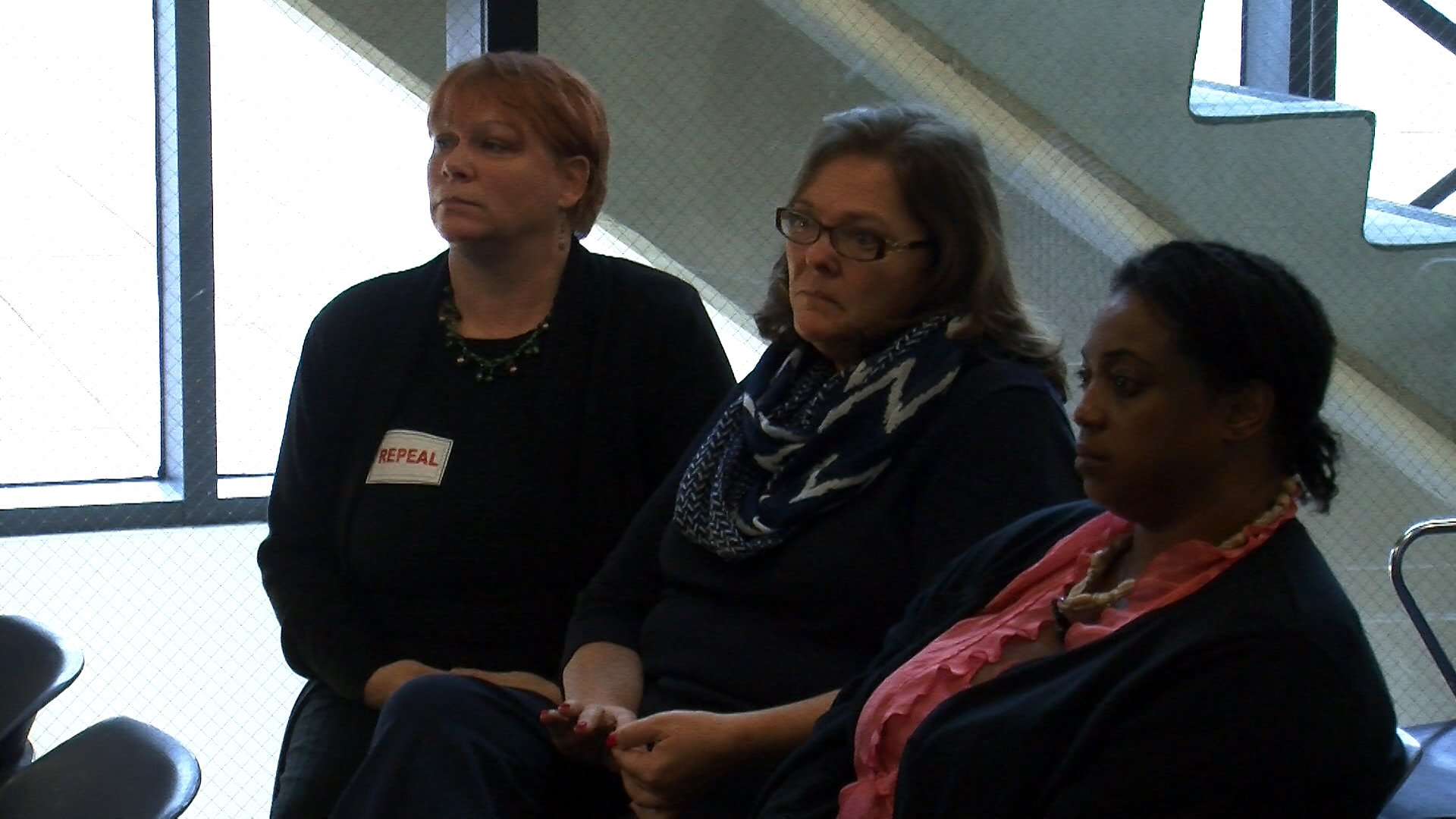 By: Jenn Hatcher
jhatcher@klkntv.com
Douglas County Commissioner Mary Ann Borgeson, Nebraska Family Policy Forum Director Brenda Vosik, and Nebraska Families are sharing with the public how the Excessive Absenteeism Law - is damaging Nebraska families.
In the 2009-2010 school year, before the law took effect that made 20 days of absence from school a crime, the number of children prosecuted by the Douglas County Attorney for truancy was 239. Those were kids who were truant according to the real definition, absent without their parents' permission.
In the 2010-2011 school year, after the new law was passed, the number of referrals jumped from 239 to 3,100, a 1,180% increase. Those 3,100 kids were sorted out by deputy county attorneys and they were questioned publicly, pressured to hand over personal medical records, assigned to monitoring, put on diversion for being ill, and offered "voluntary" services under threat of having charges filed and being removed from their home. At the end of that first year after the law was passed 244 were filed on for actual truancy. 239 truant kids before the law, 244 after.
Commissioner Mary Ann Borgeson said: "I have listened to the horrendous stories of our Nebraska Families and the negative unintended consequences of LB 933,"said Commissioner Mary Ann Borgeson. "It is time to act, to REPEAL this law, and REPLACE it with a definition of truancy."