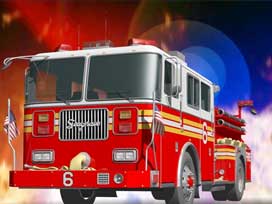 Posted By: Morning Newsroom
8@klkntv.com
Fire crews rush to a house in south Lincoln after a bed mattress goes up in flames. Fire officials said the homeowners started fighting the fire themselves.
The fire started around 10:00 p.m. on Tuesday at a house near South 40th and Calvert. Fire officials said the mattress in the homeowners' bedroom caught fire. Initially, the homeowners tried to put out the fire with a water hose. When fire crews showed up, the homeowners wanted to continue fighting the flames themselves. Soon after, they did let crews in. Officials said always let fire fighters do what they do best. "You should leave it to the professionals that have been trained to do this and they have the proper equipment to fight fires," City Fire Inspector Ken Hilger said.
Fire officials said the homeowner might have taken in a little smoke but no one was injured. The investigation into the cause of the fire continues.