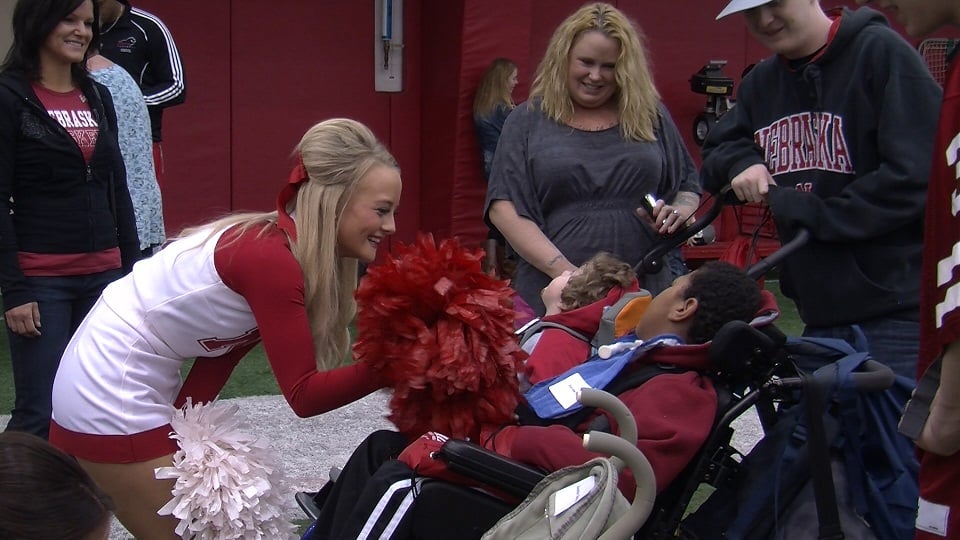 By: Lauren Fabrizi
lfabrizi@klkntv.com
Hundreds of special needs people across the state had the chance to hang out with Nebraska student–athletes Sunday as part of the school's 4th annual Husker Heroes Outreach Event.
The event was sponsored by the Nebraska athletic department and the O.N.E. coalition. It's all part of a mandatory Life Skills course for UNL's first–year student athletes.
From shooting hoops, to hula–hooping, to getting their faces painted, both kids and adults with disabilities had plenty of ways to spend some time with their favorite Huskers.
"You can learn that there's a lot of people that have disabilities, so that's why it's a lot of fun," Ethan Barber said.
"It's great seeing the kids smile, seeing them enjoying themselves," Davon Clark of the track & field team said. "I love making a positive impact on the kids."
"To see them go above and beyond and really impacting the community and Nebraska as a whole," Stacy Burling of the Life Skills program added. "It really means a lot."
To add to the fun, a number of Nebraska football players were also on hand to sign some Husker memorabilia.
UNL officials said about 250 special needs people came to the event, bringing with them hundreds of family members to enjoy the evening.