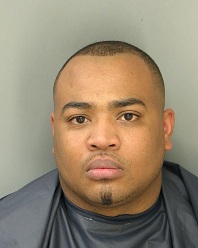 Posted By: Camila Orti
corti@klkntv.com
Lincoln Police say they arrested a man accused of shooting a family member in the leg Sunday morning.
Officials say 26-year-old Tramel Patterson faces 2nd degree assault and use of a firearm to commit a felony charges after allegedly shooting a relative outside of an apartment complex near W and Whittier streets, one block east of 22nd and W.
Lincoln Police Capt. David Beggs says it happened around 8:30 a.m.
"At that location we found that there'd been an argument between two family members and one of them shot the other one in the leg," Beggs said.
Police say they spent most of the morning searching for the suspect, who fled the scene in a vehicle.
Some neighbors in a nearby apartment complex say they heard two clear shots and screams.
"I just heard the two shots, and I just think there may be an accident so I woke up and I looked through the window and I saw the police had already come," neighbor Haosen Wang said.
The victim was taken to the hospital with non-life-threatening injuries.
The University of Nebraska-Lincoln issued a text alert immediately following the incident. Although the shooting took place less than a mile from city campus, UNL did not lock down the campus. The alert was lifted within the hour.