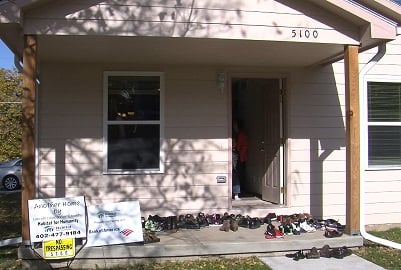 Posted By: Camila Orti
corti@klkntv.com
One lucky family is celebrating the completion of their new Habitat for Humanity home.
Raphael and Dim Lun Go Mang gathered inside their future home Sunday for a dedication ceremony.
The construction of their house near 51st and Adams streets is the result of hours of work and generous donations from hundreds of volunteers and sponsors.
The couple has three children. Raphael says he's excited to be moving out of the small apartment he and his family have been living in the last three years.
"The environment, I feel, is unsafe for my kids because I can see empty bottles of beer and liquor everywhere," Raphael said.
Raphael also says the apartment leaks and has a mold problem. The family should be moved into their new home by the end of the month.