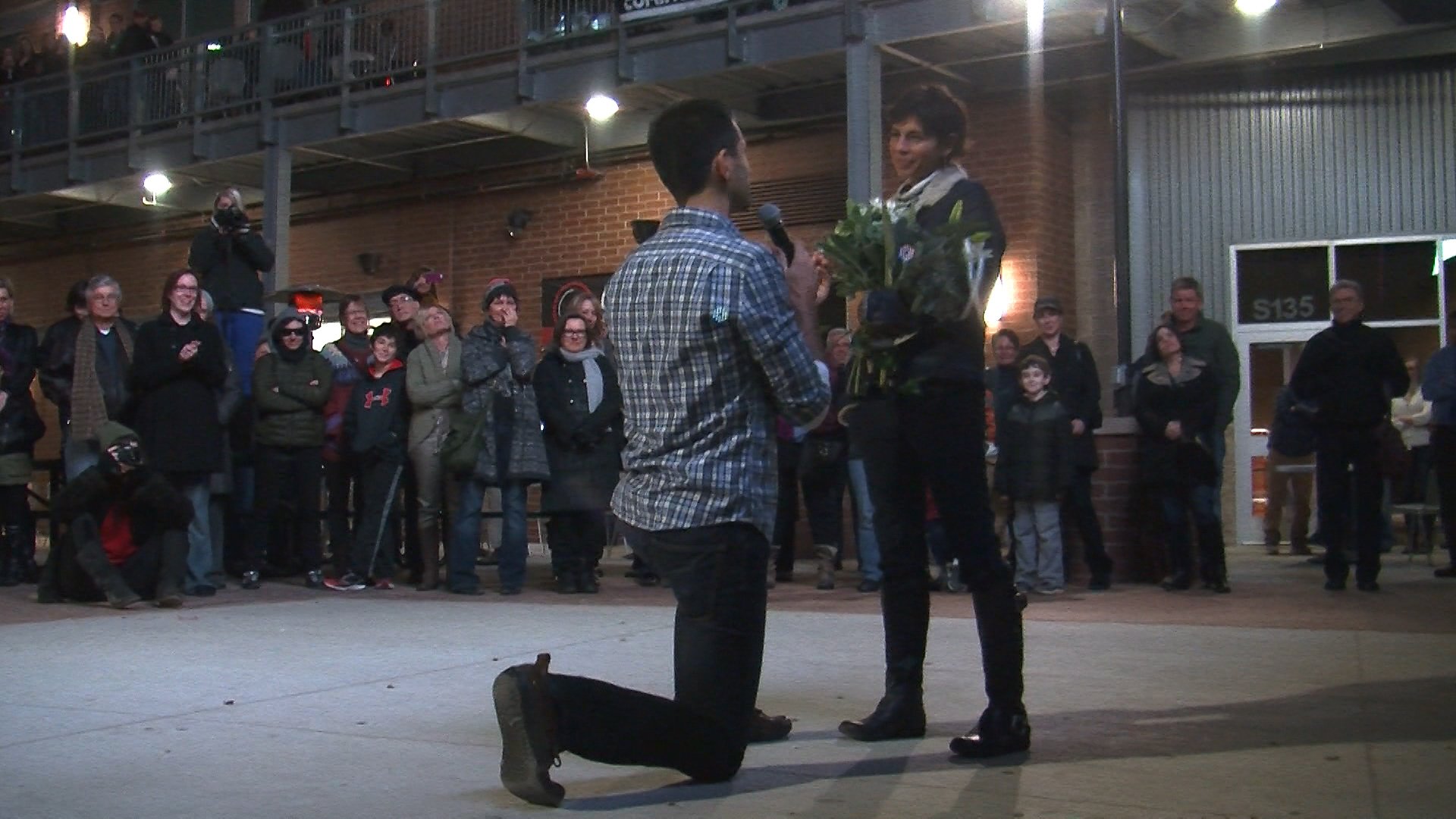 By: Jenn Hatcher
jhatcher@klkntv.com
A scene in the Railyard Friday night was straight out of a movie.
A flash mob took over the court yard area.
All part of a marriage proposal.
The couple is actually already married but the husband is always reminded, he never got down on one knee.
So nine years after they said 'I do,' he did.
"I can't believe I didn't even notice anything happening. Honestly, I always wanted him to proposed to me and I would have never ever imagined seeing all the people that are in my world that love me, be witness to this and be witness to who he is today," says Tataya Radtki.
The Radtki's will renew their vows on their 10th anniversary, which is next year.