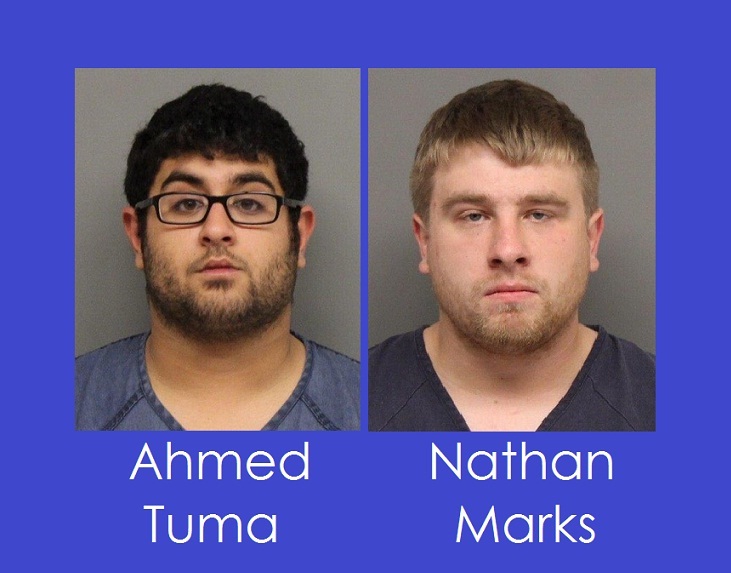 By: Channel 8 Newsroom
8@klkntv.com
Two men Lincoln Police arrested earlier this month for hate crime will be expected in court this week for docket calls.
Police say 20-year-old Ahmed Tuma was angry with his sister because she is in a relationship with a woman. Police say Tuma said it is shameful to their family and against Muslim beliefs.
They say Tuma and his 20-year-old friend Nathan Marks ran up to the couple, and that Tuma tried to hit her with a crowbar.
The couple escaped into their car, but police say Tuma repeatedly hit the car with the crowbar.
Tuma was arrested for attempted 2nd degree assault, criminal mischief, two counts of terroristic threats and use of a weapon to commit a felony. All of the charges except use of a weapon carry a hate crime enhancement.
Marks was arrested for aiding and abetting terroristic threats and aiding and abetting use of a weapon to commit a felony.
Wednesday morning Tuma waived his right to a preliminary hearing. His case is now bound up to district court.
Nathan Marks appeared in court Tuesday afternoon. According to the Lancaster County District Court, his case will continue as well. He has another docket call scheduled for Dec. 30th.