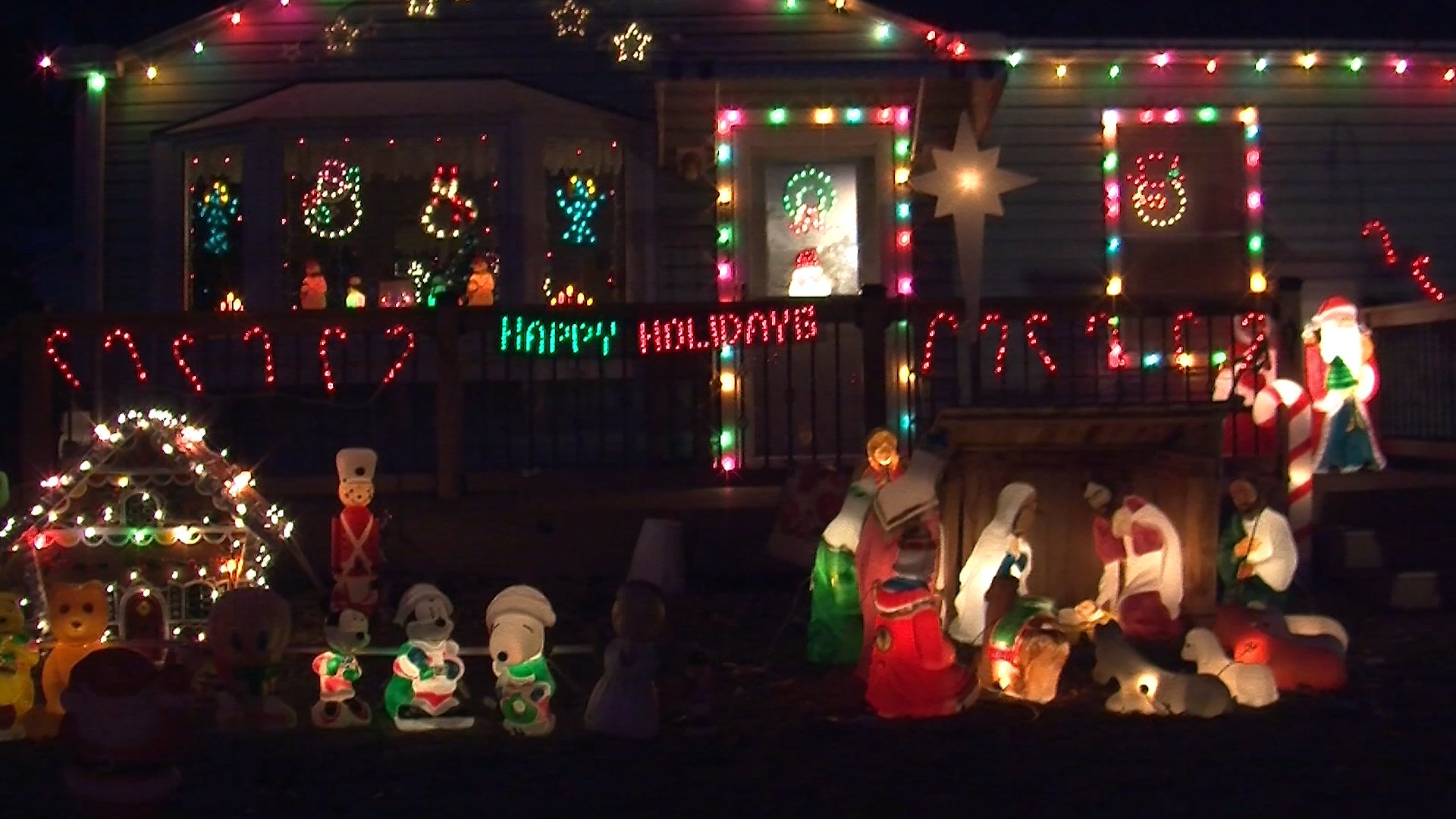 Posted By: Dan Messineo
dmessineo@klntv.com
Like many of us during this time of year, Frank Eman drags his Christmas decorations out of hibernation, grabs his ladder and begins the yearly task of hanging lights. "About 30 years ago they came out with these chasing lights that go around and stuff. We thought that was pretty cool, so we put a couple sections up. It's grown from there," Frank said.
Frank really decks the halls for Christmas, and when it comes to decorating, Frank doesn't discriminate. He decorates his house for nearly every holiday on the calendar. Frank said those who drive by his house notice. "Oh yeah! We love that place. We always know what holiday it is because of what decorations you have up," Frank said.
It's not just about glowing-lawn ornaments. If you meet Frank, you might notice he bears a striking resemblance to one of the most famous holiday characters: Santa Claus! He and his wife, Sue, will appear as Mr. and Mrs. Claus around 25 times through out the holiday. So, what keeps Frank going after 30 years of spreading Christmas Cheer? He said the gratitude. "Just kind of makes it where you're happy to do it and you appreciate that people enjoy it," Frank said.
If you would like to meet Frank and Sue as the famous Claus couple, they'll be at the Lincoln Children's Museum Friday night for the museum's Holiday Spectacular. You can click on Holiday Spectacular for more information.