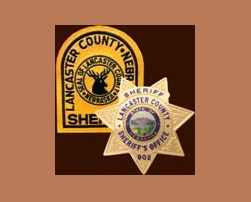 By: KLKN Newsroom
8@klkntv.com
The Lancaster County Sheriff's Office is looking for the burglar or burglars who stole thousands of dollars from two homes just east of Denton.
Sheriff Terry Wagner says one happened near SW 40th St., just south of Denton Road. A 60-inch Plasma TV and a smaller flatscreen TV were taken. Losses and damage totaled about $1,700. It happened sometime between 8:30 a.m. and 5:30 p.m. on Monday.
The sheriff says the other burglary happened near SW 56th St. and West Claire Ave. About $2,600 worth of electronics was taken including a laptop, cameras and a camcorder. There was another $2,000 in damage to the front door. This burglary is believed to have happened sometime between 7:00 a.m. and 9:00 p.m. on Monday.
"In both cases the front door was forced open," Sheriff Wagner said. "Because of the proximity just two miles apart and the manner of entry, we believe they're related."
Anyone with any information is asked to call the Lancaster County Sheriff's Office at (402) 441-6500.