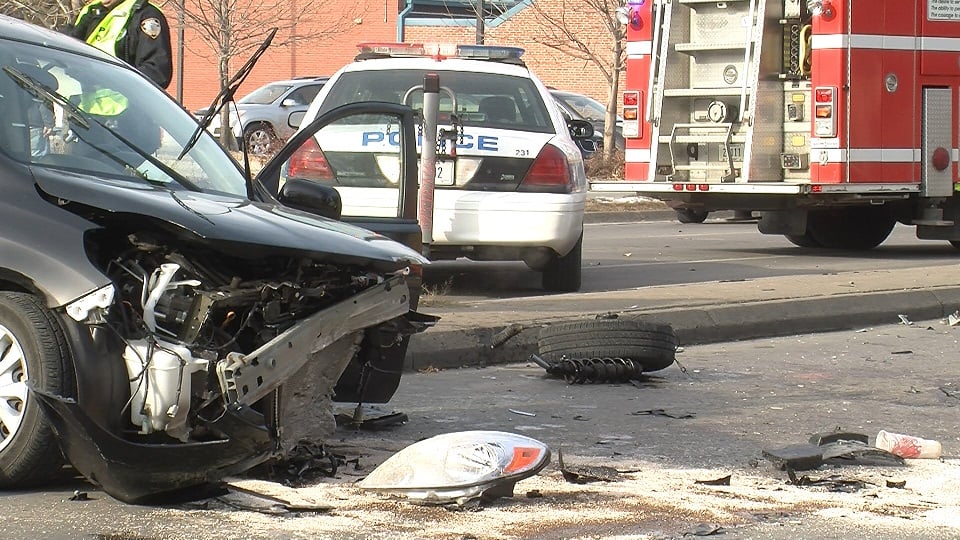 By: Channel 8 Newsroom
8@klkntv.com
Multiple car crashes Thursday afternoon have sent five people to the hospital.
The first crash happened just after 1 p.m. near 27th and Clinton Streets.
Police said a pick–up truck hit a black car, causing that car to go up onto the median. The tire blew off. That's what police believe caused the car to hit a Buick.
Crews worked to remove a trapped person from the black car. Four people from that ripple effect were taken to the hospital with what fire officials believe to be minor injuries.
"We had a vehicle that was southbound on N. 27th Street and it rear ended another vehicle," Sgt. Valerie Kinghorn of the Lincoln Police Dept. said. "It took the black vehicle and shot it across the Buick that was northbound."
The driver of the pick-up was cited with negligent driving and has been released.
The second crash occurred soon after near 27th and Y Streets.
A fire truck was headed to the scene of the first crash when it collided with a car, sending another person to the hospital.
Again, the injuries are believed to be minor.
Police are still investigating.