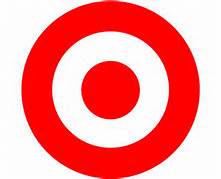 Posted By: Morning Newsroom
8@lkntv.com
Attention all Target shoppers! High-tech thieves might have your credit card or banking information after the retail giant suffers a major security breach.
Target said shoppers who swiped a card between November 27th and December 15th are vulnerable. Target is urging customers to keep a close eye on credit card bills and bank accounts for fraudulent charges. Target said the credit criminals stole the names, account numbers, expiration dates and security codes from 40 million Americans; making it the second-largest credit card breach in U.S. history.
Experts said this was an extremely sophisticated operation. They said most likely the information was taken when shoppers swiped a card for payment. These crooks can go on a shopping spree with your stolen information. Target said they've hired a forensics firm to investigate the breach. Unfortunately, experts said the chances of these criminals getting caught are very low.
Target said that shoppers who made a purchase using a card between November 27th and December 15th and suspect fraudulent account activity should call them at 866-852-8680.