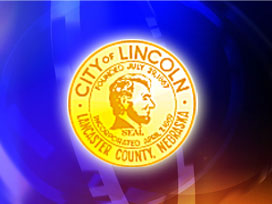 Posted By: KLKN Newsroom
8@klkntv.com
In a letter to Lincoln City Council Chair Carl Eskridge, Mayor Chris Beutler announced he has vetoed the Council's resolution freezing impact fees. The Lincoln City Council voted Monday night in favor of the freeze.
Impact fees have been frozen at more than $4600 since 2007, but with a rebounding housing market the City Council weighed the option of lifting that freeze. After nearly 3 hours of debate, the council voted 4 to 3 to keep the freeze in tact.
Impact fees are the money developers and new homeowners pay for water, sewer and streets in new developments, the rest is subsidized by the city. The total cost for those improvements has increased from around $9,000 to almost $13,000 a year while that $4600 figure has remained stagnant.
In the letter, Mayor Beutler says he's concerned about the negative impact on the infrastructure funding that is necessary to create economic growth and ease traffic congestion. He says he did not oppose the freeze in the past during a national economic recession, but now Lincoln's economy is rebounding.
Beutler says he wants to work with all members of the community to find consensus on a comprehensive infrastructure financing plan.