News
UPDATE: Former State Senator dies in Hy-Vee crash
A former Nebraska lawmaker has died after she was struck by a car in a Lincoln grocery store parking lot.
Friday, January 3rd 2014, 2:25 PM CST
Updated:
Monday, January 13th 2014, 4:58 PM CST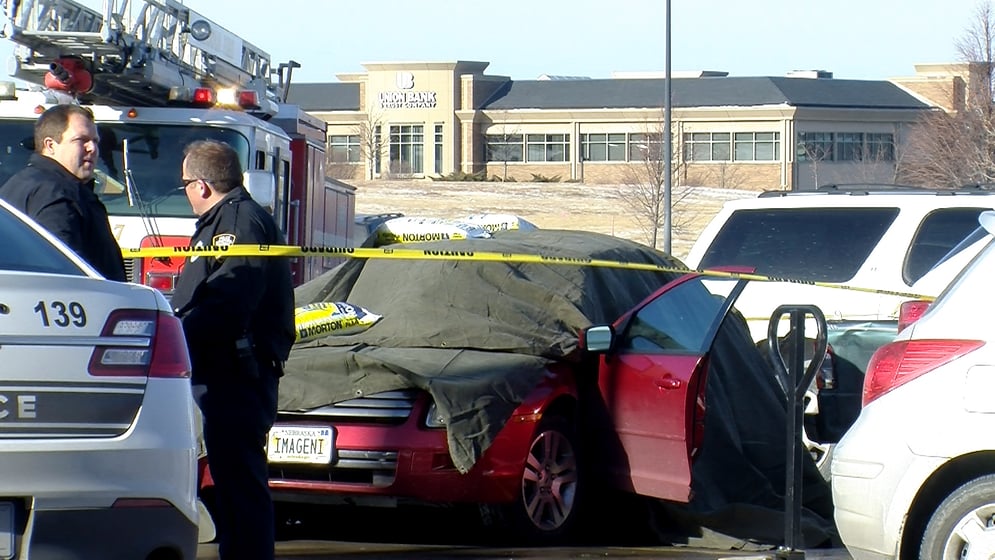 LINCOLN, Neb. (AP) _ A former Nebraska lawmaker has died after she was struck by a car in a Lincoln grocery store parking lot.
Former state Sen. Jennie Robak, who served in the Legislature for 14 years, was killed Friday when a car driven by an elderly woman backed into her outside of a Hy-Vee in south Lincoln.
DiAnna Schimek, a friend and former colleague in the Legislature, described Robak Saturday as a woman with a "sparkly personality,'' who cared deeply about mental health issues.
Robak represented the Columbus area in the Legislature from 1989 until 2003. She is the mother of former Nebraska Lt. Gov. Kim Robak.
Before she was elected, Jennie Robak volunteered for the American Red Cross and worked for the Federal Emergency Management Agency.
Police say a car vs. pedestrian crash has left one woman dead, the driver shaken up, and witnesses in disbelief.
It was just before 1:30 Friday afternoon. 18-year-old Ethan Bruggeman was on his way out of the Hy-Vee near 70th & Pioneers when he saw an employee sprinting back in.
"He had a scary look in his eye, like he saw something you obviously never want to see in your life," Bruggeman said.
It was a deadly crash. Police say an elderly woman in her late 80s was backing out of a parking spot and lost control of her car. She ran over another elderly woman police say was also in her 80s.
The driver then hit a few other cars in the parking lot, while the victim was still pinned under the car.
"She was backing out of the parking stall, lost control, rapidly accelerated and struck the pedestrian," Capt. Jim Davidsaver, Lincoln Police Department, explained.
Police say the victim was pronounced dead at the scene and suffered severe head trauma.
Bruggeman didn't see the crash, but he saw the red car in the middle of one of the lanes in the parking lot.
"I saw that somebody was trapped and I was like, I better go get some help," he said.
Bruggeman says even though the scene looked bad, he held out hope everyone was okay. But then police told him the tragic news.
"Just shock," he said. "It was a loss for words. I'm just here to get some groceries. I'm not expecting here to actually be part of a crime scene."