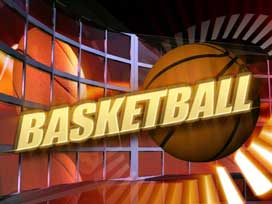 Courtesy: Creighton Athletics
NEWARK, N.J. -- Doug McDermott had 30 points, 10 rebounds and five assists in his first career BIG EAST road game to lead Creighton to its seventh straight win, a 79-66 victory at Seton Hall on Saturday afternoon in Newark.

Creighton improved to 12-2 on the year and is 2-0 in BIG EAST play. Playing without big men Eugene Teague and Aaron Geramipoor, Seton Hall dropped to 10-5 (1-1 BIG EAST).

McDermott had it going early and often, scoring 13 of Creighton's first 15 points as the Jays led shortly after the first media timeout. In the process the senior forward moved into the top-50 in NCAA history in scoring.

Devin Brooks came off the bench after two quick fouls to Austin Chatman and provided a spark. His steal and score, followed by a three-pointer, gave CU a 23-16 lead and forced a Pirates timeout.

The Jays would maintain throughout the first half, and had a five-point play late in the stanza when Jahenns Manigat hit a three-pointer just before SHU coach Kevin Willard was issued a technical foul. McDermott made both foul shots, and CU led 45-30 at that point before settling for a 45-33 lead at the break.

Seton Hall trimmed Creighton's lead to eight at 49-41, but Ethan Wragge drained a three-pointer to open a 9-2 run that also included a three-point play by Grant Gibbs and a three-ball by Manigat.

Creighton's lead reached as large as 21 (69-48) before the Pirates fought back, putting together nine straight points including seven from the line to draw within 12, but McDermott scored the next two buckets to calm the rally.

McDermott had 30 points for the fifth time this year and 19th time in his career, and his 10 rebounds give him 33 career double-doubles. His five assists tied a career-high. Manigat had 14 points while reaching double-figures for a third straight game, Gibbs had 12 points and Brooks added 11. The Jays shot 46.3 percent for the game, including 10-of-27 three-pointers, and were 7-for-8 from the line.

CU won the rebound battle 38-27 and had 18 assists to go with just four turnovers.

Seton Hall was paced by 17 points from Sterling Gibbs, while Brian Oliver (12) and Patrik Auda (10) also reached double-digits. The Pirates had just two field goals in the final 17 minutes, but did shoot 28 free throws after intermission. SHU shot 45.2 percent overall, including 38.1 percent from three-point land, and made 20-of-30 foul shots.

Creighton returns to action on Tuesday when it visits DePaul for an 8:02 pm tip on FOX Sports 1.