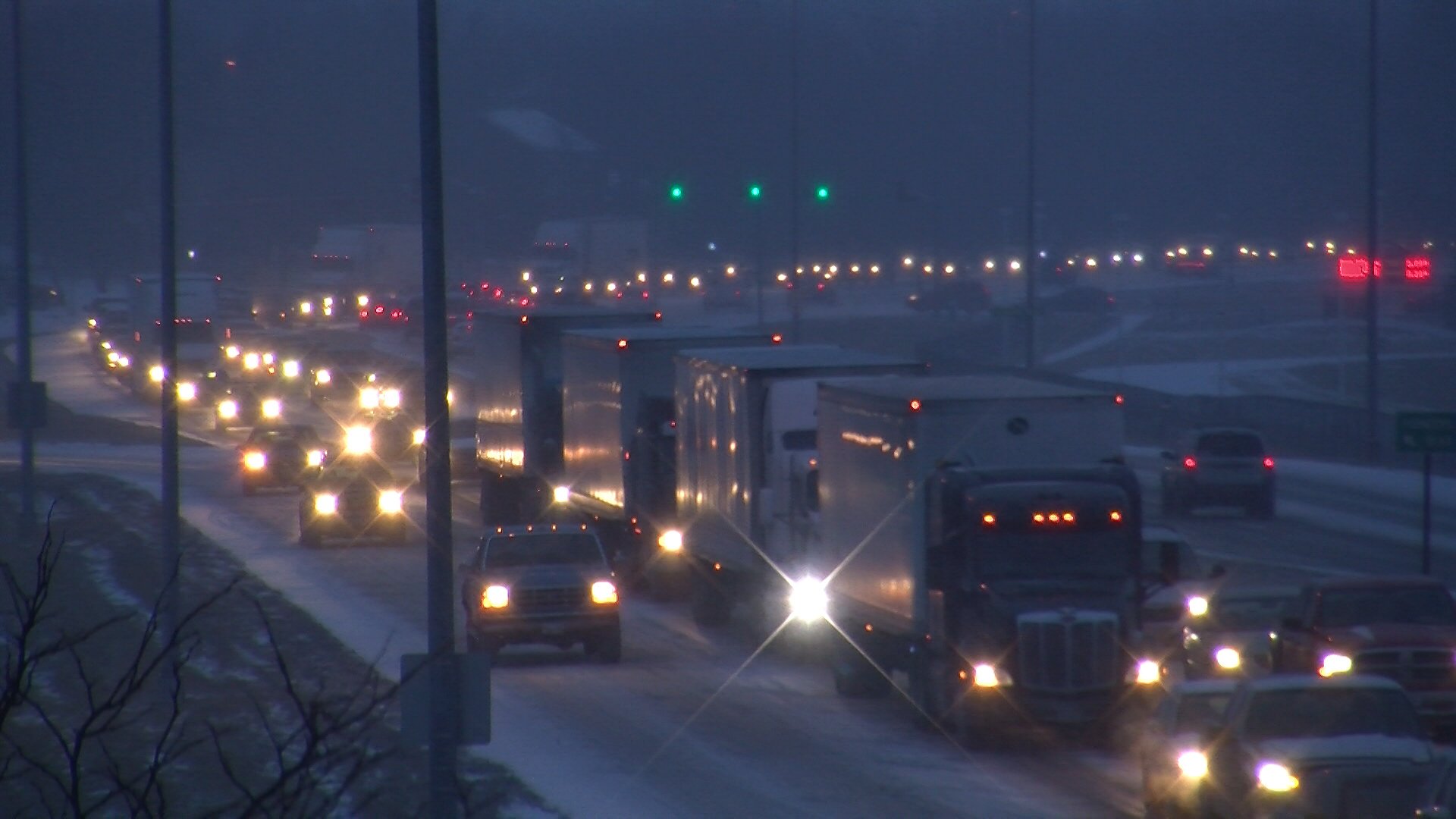 By: Hannah Paczkowski
hpaczkowski@klkntv.com
Wednesday's overnight snow had many drivers on edge. Streets covered with snow causing slick road conditions.
"I was just driving along and the car kind of went out of control, I almost went into the ditch, so not great," Melanie Benavides said.
One driver wasn't so lucky. A car flipped over near 21st and Saltillo Road just after 6:30 Wednesday morning. The driver was sent to the hospital with non life-threatening injuries. Officials are still investigating the cause, but road conditions could be to blame.
Lincoln Public Works had nearly 20 trucks putting down salt and plowing the streets around 7:30 and didn't stop for the rest of the day.
"Just be ready to come across slick spots, probably some black ice because it's going to get so cold overnight," Scott Opfer said.
Temperatures are expected to drop into the single digits. Scott Opfer said the trucks will be working all night, but it's also up to drivers to be safe behind the wheel.
"Now the other challenge is for them to do what they need to do and that's to be careful as they're driving around," he said.