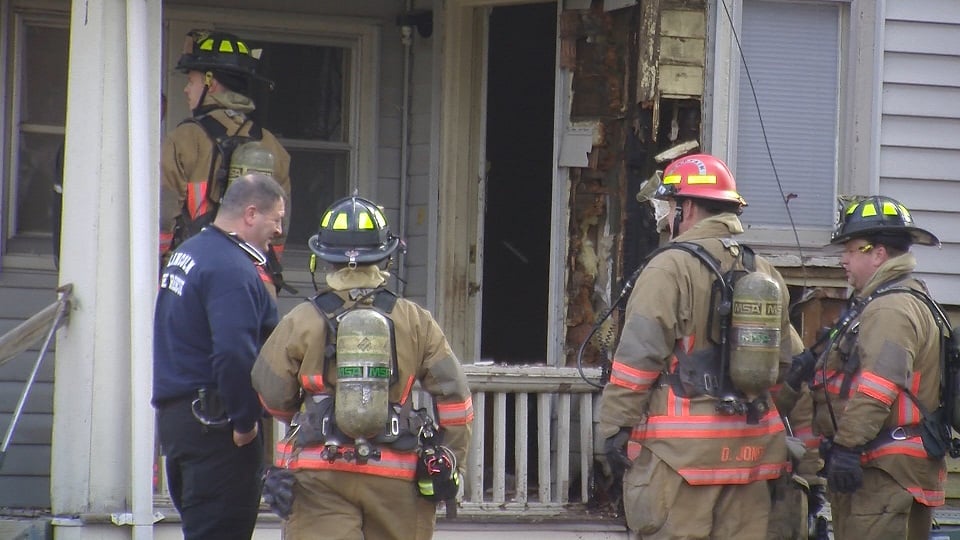 By: Lauren Fabrizi
lfabrizi@klkntv.com
Emergency crews responded to a fire at a four-person home Saturday morning. Officials said a cigarette left on the porch was the cause.
When crews arrived to the home near 13th and D Streets around 11 a.m., they first had to evacuate some of the tenants. They then worked quickly to knock down the flames before they spread to more than one apartment.
Fire officials said this type of fire brings to light the dangers of smoking cigarettes outside when the winds are this strong.
"We want people to extinguish their cigarettes in an approved container," Battalion Chief Eric Jones of Lincoln Fire & Rescue said. "You need to make sure cigarettes are completely out when you're done with them."
Fire officials said the fire did not extend much past the porch where the cigarette was left, and smoke damage was contained to the apartment where the fire originated. They estimate there's about $7,500 in structural damage.
The family of that apartment will be displaced for the evening. The other families have been given the okay to head back inside.