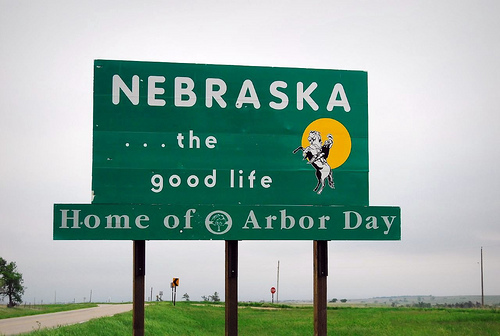 Posted by: KLKN Newsroom, 8@klkntv.com
Many social media users sound off online, after rumors concerning Nebraska's state slogan hit the web. Now one lawmaker says those reports are "grossly inaccurate."
State senator Heath Mello introduced a bill Wednesday that would give the Nebraska Tourism Commission the authority to adopt a new state symbol and slogan that would better promote the state for increased tourism.
When news of the bill broke online Wednesday, social media was on fire. Many assumed this would mean "The Good Life" slogan seen on highways near the state borders would be changed.
Sen. Mello clarified in a statement that is not correct.
Mello says the state motto is actually "Welcome to NEBRASKAland – where the West begins."
That slogan is what Mello says the Nebraska Tourism Commission would have the authority to change, if the bill passes.
Debate on the measure is expected to continue.
For Sen. Mello's complete statement, click here:
http://news.legislature.ne.gov/dist05/2014/01/22/state-senator-heath-mello-statement-on-nebraska-state-slogan/