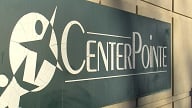 By: Jenn Hatcher
jhatcher@klkntv.com
One local organization is trying a new approach.
The Lincoln Centerpointe facility, a leader in treating addiction and mental illness, recently hired Josh Hoyer as a Homeless Outreach Worker, a brand new position.
Hoyer will work with the Lincoln homeless coalition, including the VA, Matt Talbot Kitchen, the People's City Mission and local hospitals and churches.
He'll try to build a relationship with the homeless and match them with mental health and substance abuse programs.
Hoyer says, "The name of the game is to go out and help people who either don't know where to look or weren't looking for help and get them the services that they need."
For more information on Centerpointe, click here.