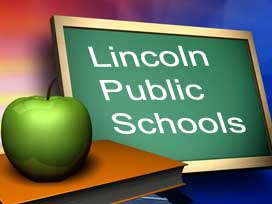 By: Kayla Bremer
kbremer@klkntv.com
When dangerously low temperatures and wind chills move into the area, how does Lincoln Public Schools decide whether or not to cancel school?
LPS Superintendent Dr. Steve Joel says cold weather days are "case by case."
He says the forecasted wind chills for Monday and Tuesday morning were not as severe as the last time school was called off.
To make the decision, they look at a couple of factors. Mainly the temperature and especially wind chills due to the fear of frostbite for students who walk to school or wait outside for the bus.
"There really isn't a chart that we can go to and say, if the temperature is this and there's this much snow on the ground and the wind is this, then oh yes school's out...so what we have to do is we just have to take it case by case."
As for a late start or early release for LPS, it won't happen because it's too problematic for parents. Dr. Joel says making the call to cancel school or not is a major decision because it affects 38,000 students and 8,000 employees.