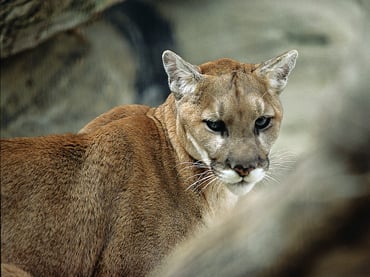 Posted By: Jenn Hatcher
Jhatcher@klkntv.com
Senator Ernie Chambers presented a bill to the Natural Resources Committee Wednesday that would ban mountain lion hunting. The current state law was passed last session.
"They (mountain lions don't want to be around human beings. They do not urbanize like squirrels and sometimes rabbits," Chambers said.
2013 legislation allowed the Nebraska Game and Parks Commission to create a hunting period for the big cat. Chambers is outraged by the commission's handling of mountain lion season.
He says the animals pose no serious threat to humans or livestock. Many agree the animals aren't dangerous, but some say we should let game and parks do their job.
"Fatal mountain lion attacks on humans occur less frequently than fatal dog bites, fatal snake bits, fatal lightening strikes or fatal bee stings," said Alvin Guenther, a proponent of Chambers's bill.
"It would be irresponsible not to permit the Game and Parks Commission to manage all wildlife," Dean Forney said, an opponent of the bill.
Cougars are seen most often in the Pine Ridge region of northwest Nebraska. Officials estimate 22 cats live in that area.