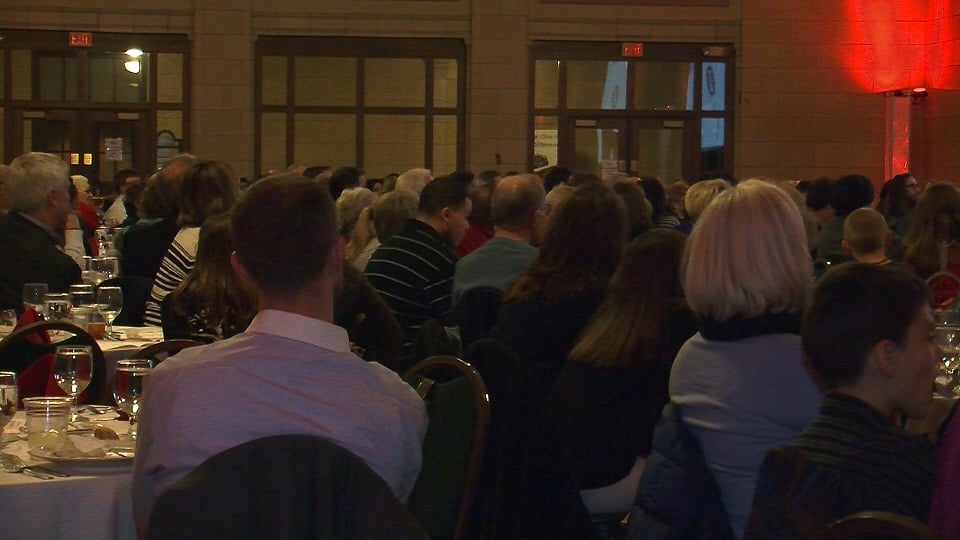 By: Channel 8 Newsroom
8@klkntv.com
People involved with the Teammates program were honored Thursday night in Lincoln.
"I don't know where I'd be without her," student Sara Miller said.
More than 400 people were at a recognition event at the Lincoln Station. Students who have improved their grades and behavior, and their mentors were honored.
Since 1991, Teammates has served around 7,000 students.
"I'm just really, really proud of us and now we've been together 8 years," Miller said. "And I have a lifelong best friend. That's pretty important to me."
"The friendship that has grown from the time she was a 10-year-old fifth grader at Sheraton to this wonderful, accomplished, highly motivated young woman is truly a source of pride, joy and love for me," mentor Carolin Roehr said.
Tom Osborne and his wife Nancy started the program in 1991. The goal is to help kids graduate and pursue post secondary education. Volunteers become role models, meeting with a student for one hour a week.